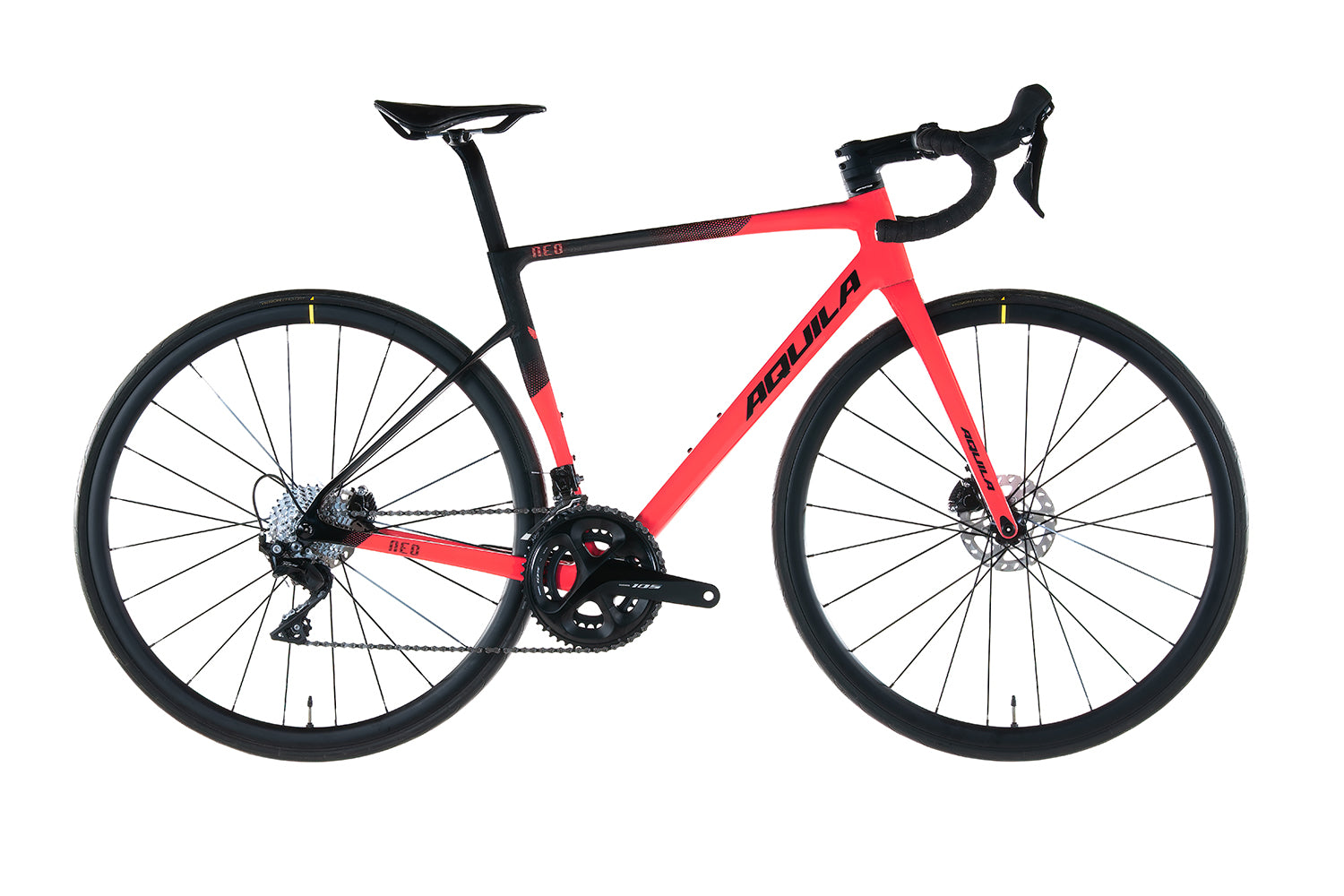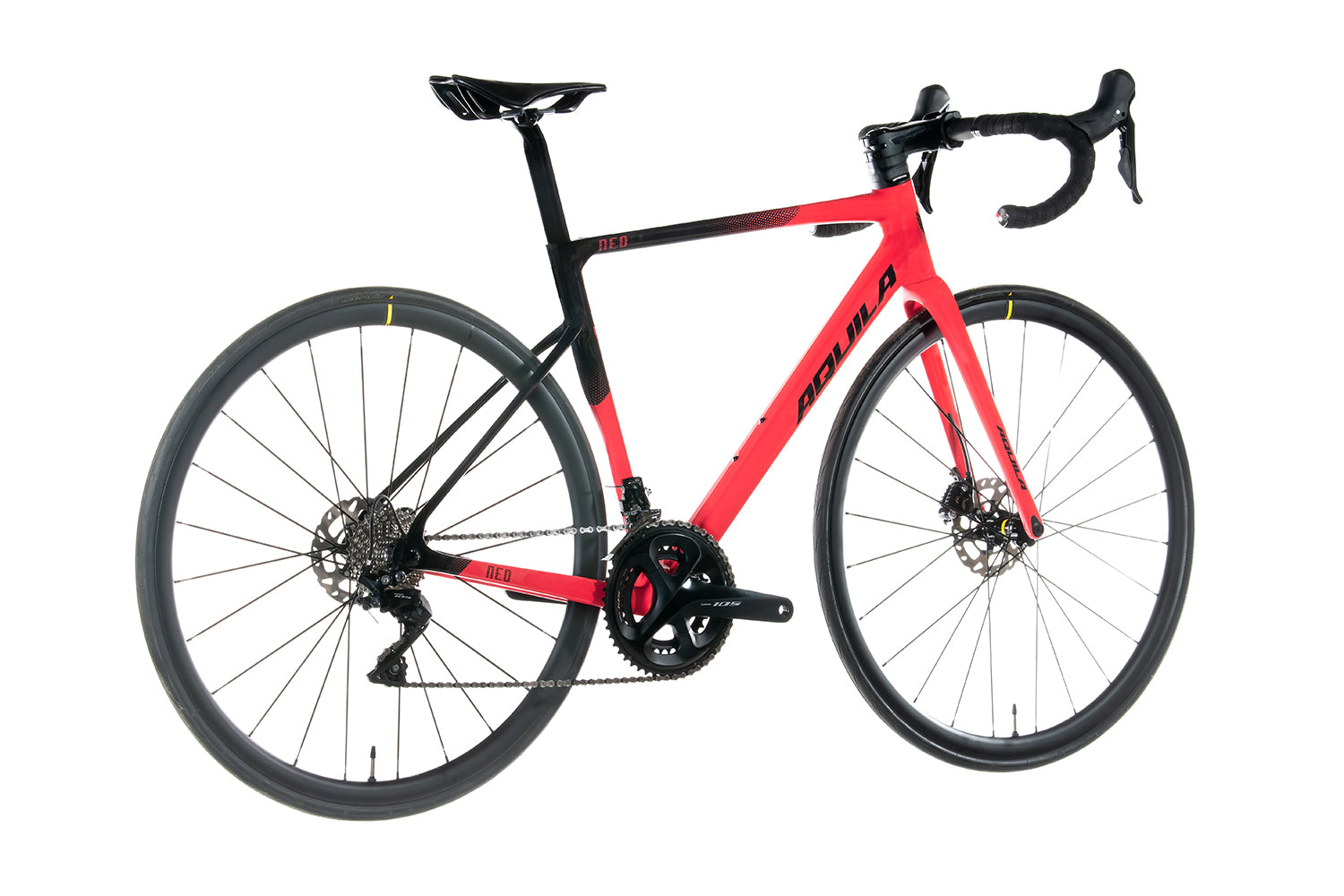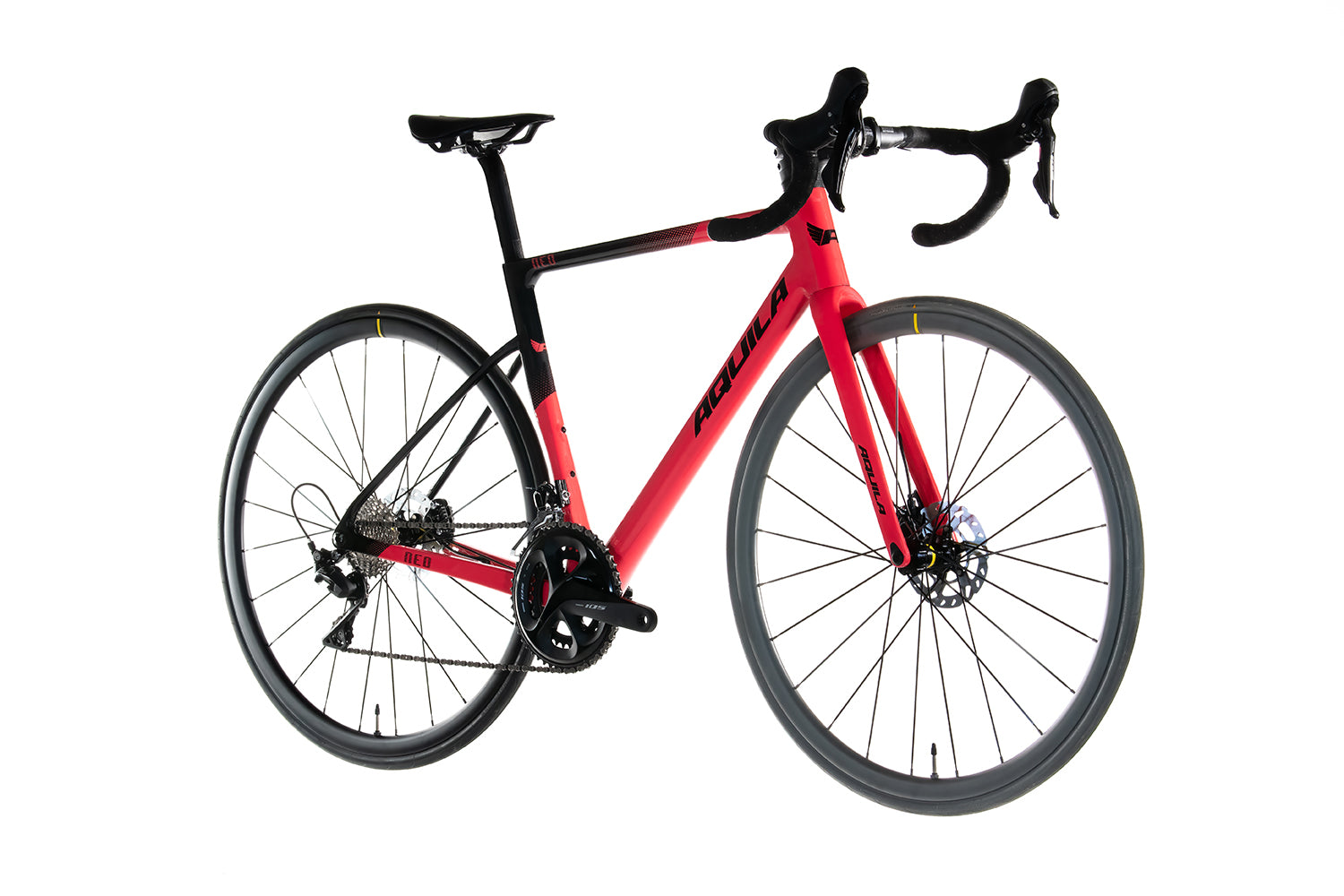 Neo 2.0 – Shimano 105 R7020
---
Frame: Aquila Neo 2.0
Headset: FSA ACR
FD: Shimano FD-R7000 105
RD: Shimano RD-R7000 105 11 Speed
Shifters: Shimano ST-R7020 105 11 Speed
Rotors: Shimano RT-70
Cassette: Shimano CS-R7000
BB: Shimano BB-RS500-PB
Crankset: Shimano FC-R7000
Chain: Shimano CN-HG601
Wheelset: Shimano WH-RS 370 - CL TL
Tires: Hutchinson Fusion 5 Galactik
Bar: FSA Energy Compact ACR Alloy
Stem: FSA ACR Alloy
Seat Post: Aquila Neo D Carbon
Saddle: Selle Italia Boost X3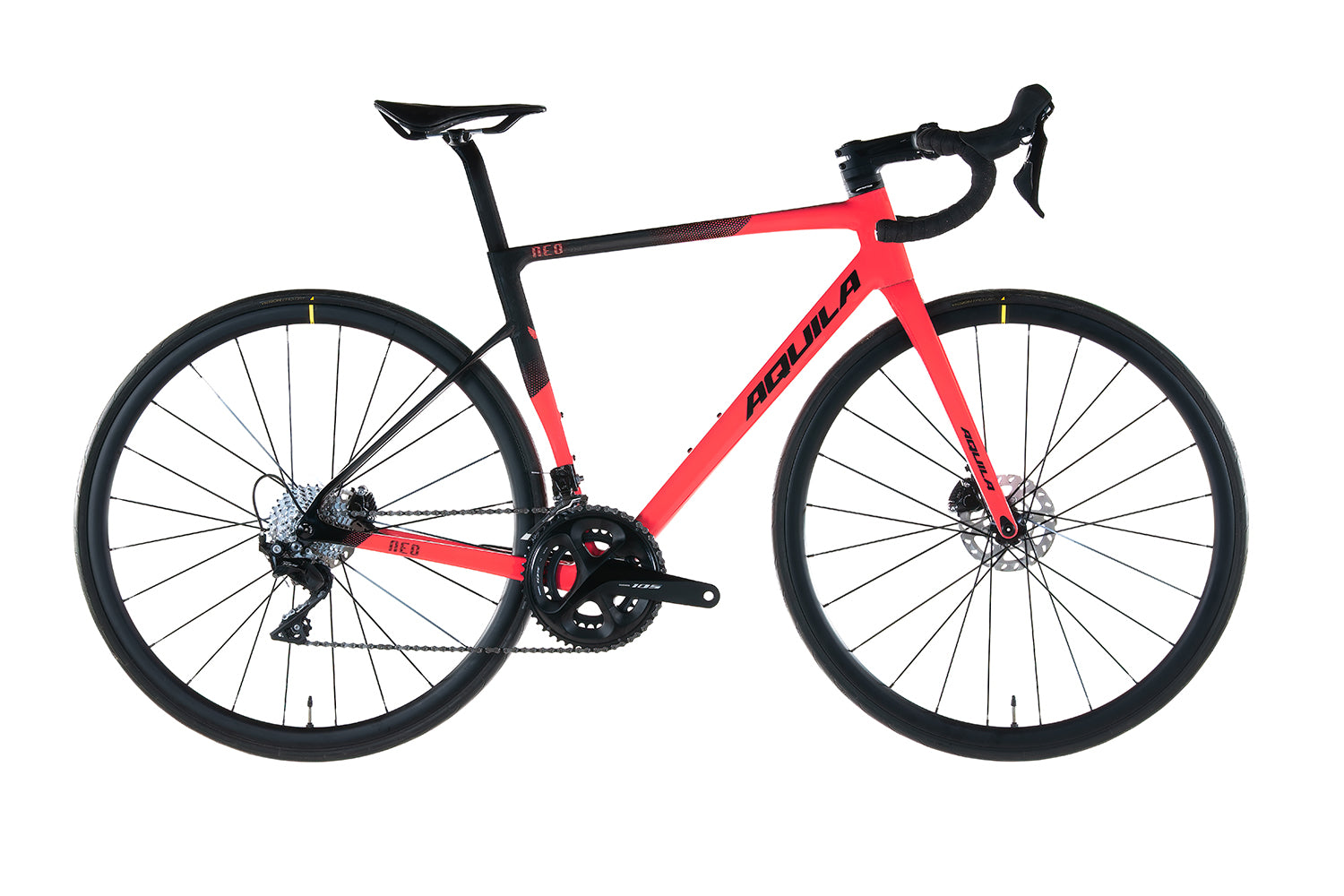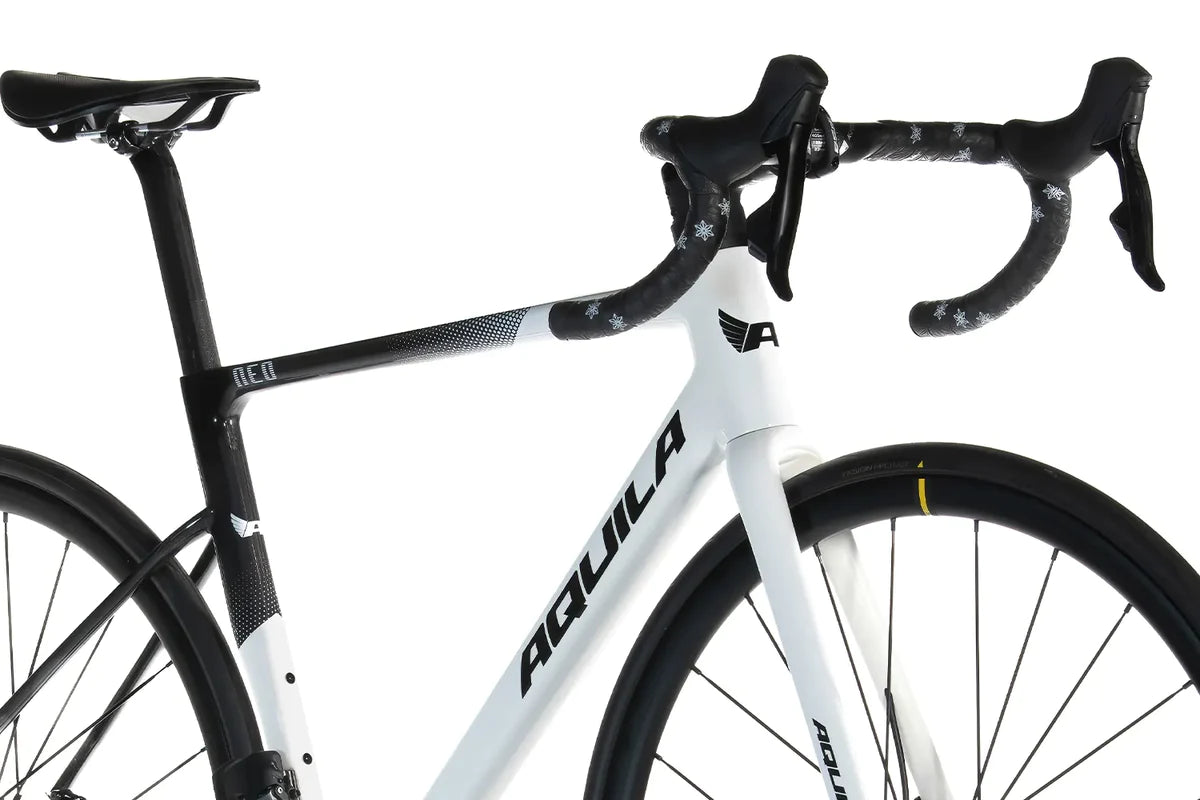 NEW ROADS AWAIT ON THE NEW AQUILA NEO
The word "Neo" describes something new. For the upcoming season, a new platform, a new design, and an all new bike, That best describes the Aquila Neo.The first generation Aquila Neo was designed to defy the conventional road bike, and it certainly set the foundation for newly adopted riders to have a soft landing into the fast growing sport if cycling. From what we learned from rider feedback, we have made the new generation of Aquila Neo even better.
Over the past 5 years, bikes have changed at a rapid rate. The advancements that we see today amongst many of the bikes warranted a revision to the Equipe platform. However, we weren't looking to reinvent the wheel. We were looking to make it better.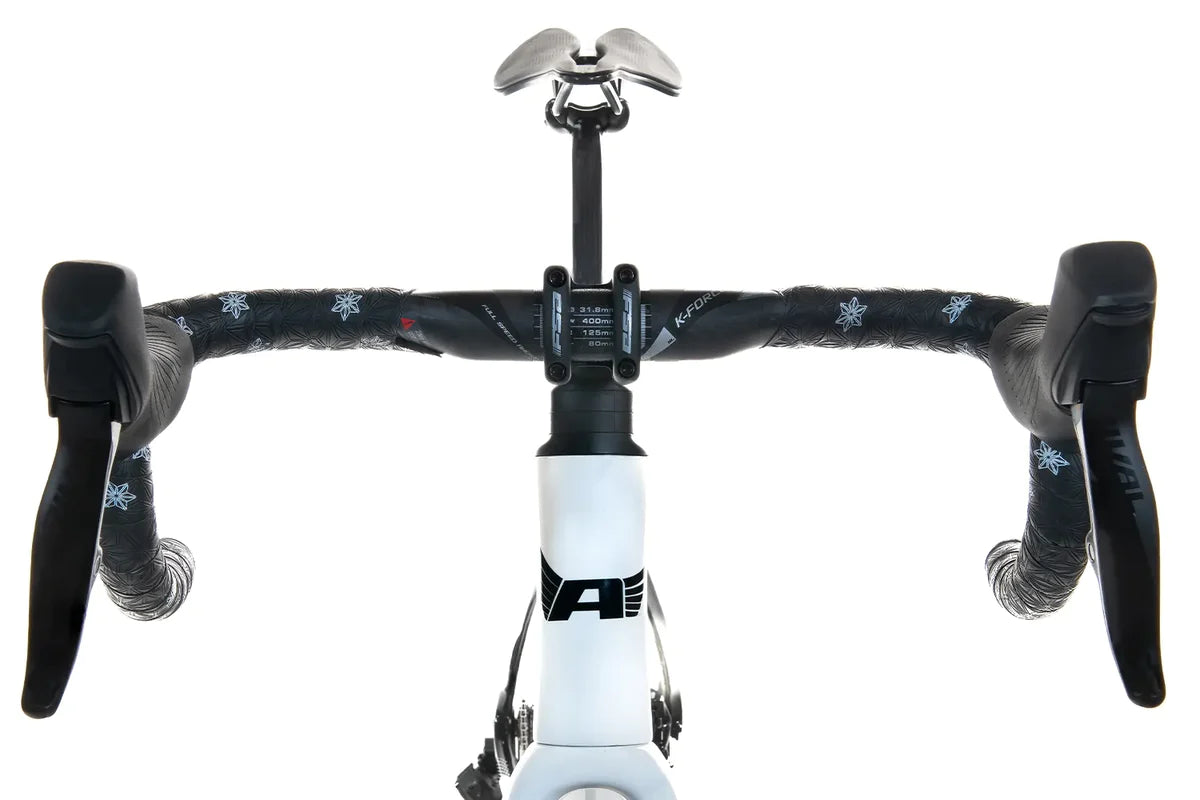 FULL INTEGRATION
Not a cable in sight. The new Aquila Neo has full cable integration courtesy of the FSA ACR System. Borrowed from the Aquila Equipe EVO, this system provides a cleaner appearance, and improved aerodynamics.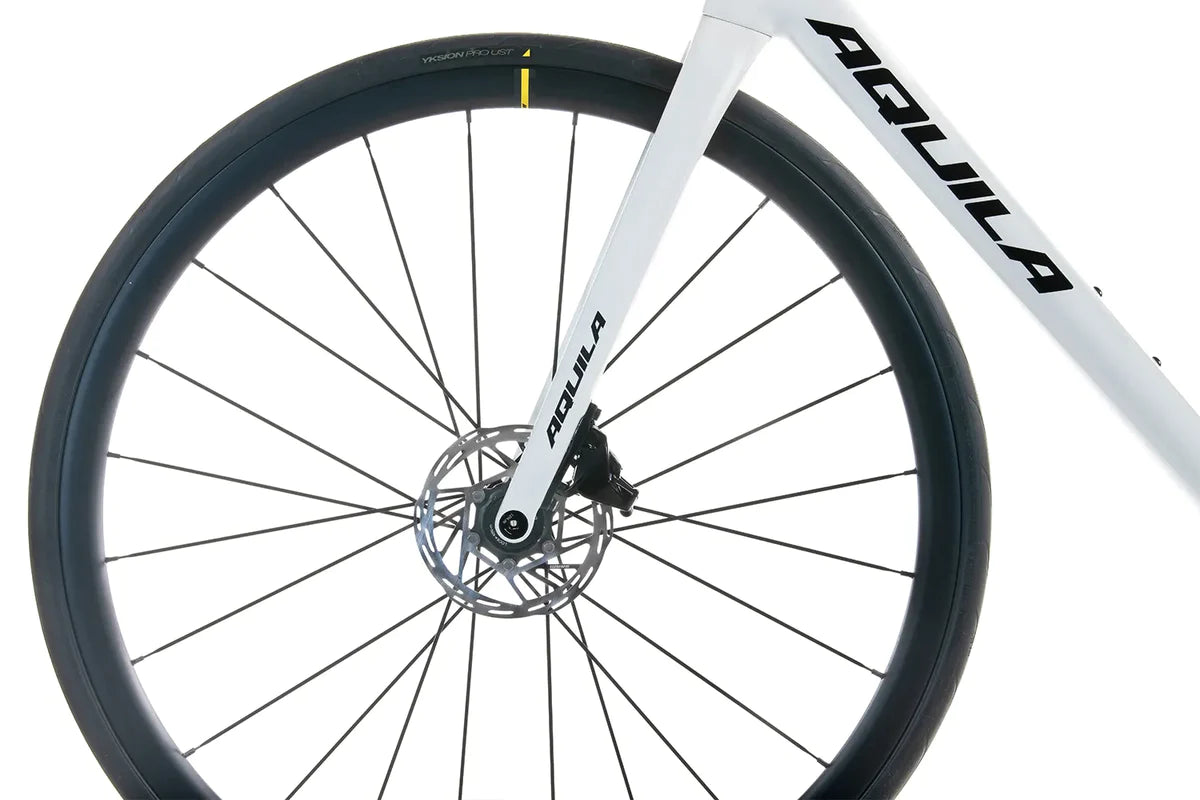 MAX 32MM TIRES
Bigger is better. The all new Aquila Neo has the ability to run up to 32mm tires. A super plush ride with no added resistance, improved stability and cornering grip.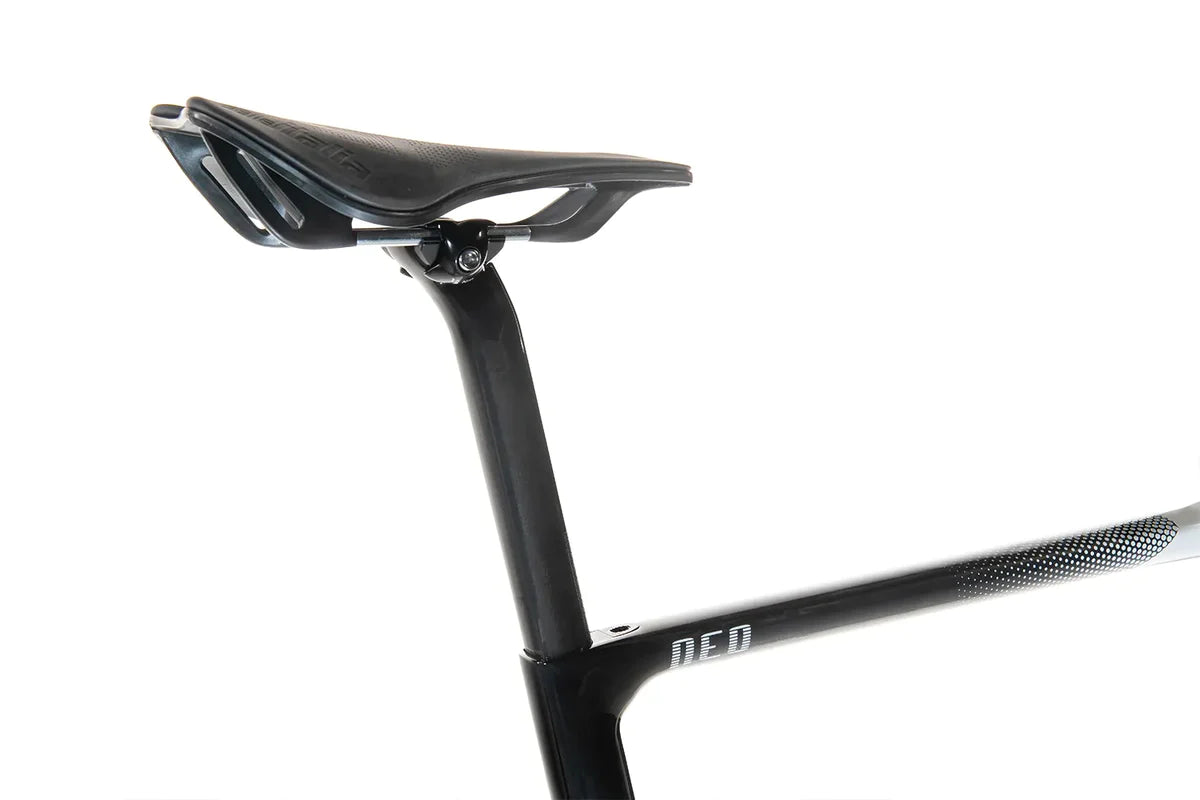 AQUILA NEO D-POST
The All new Neo has a newly re-deigned "D" Shaped seat post. This dramatically improves riding comfort as it allows for more flexion forwards and backwards. Thanks to the flat rear section of the post, it is less resistant to flexion compared to the round edges of a cylindrical shaped post. At the same time the D Post improves lateral rigidity while pedalling seated. Not to mention improved aero dynamics.The Equipe EVO allows for a best in class max tire width of 32mm.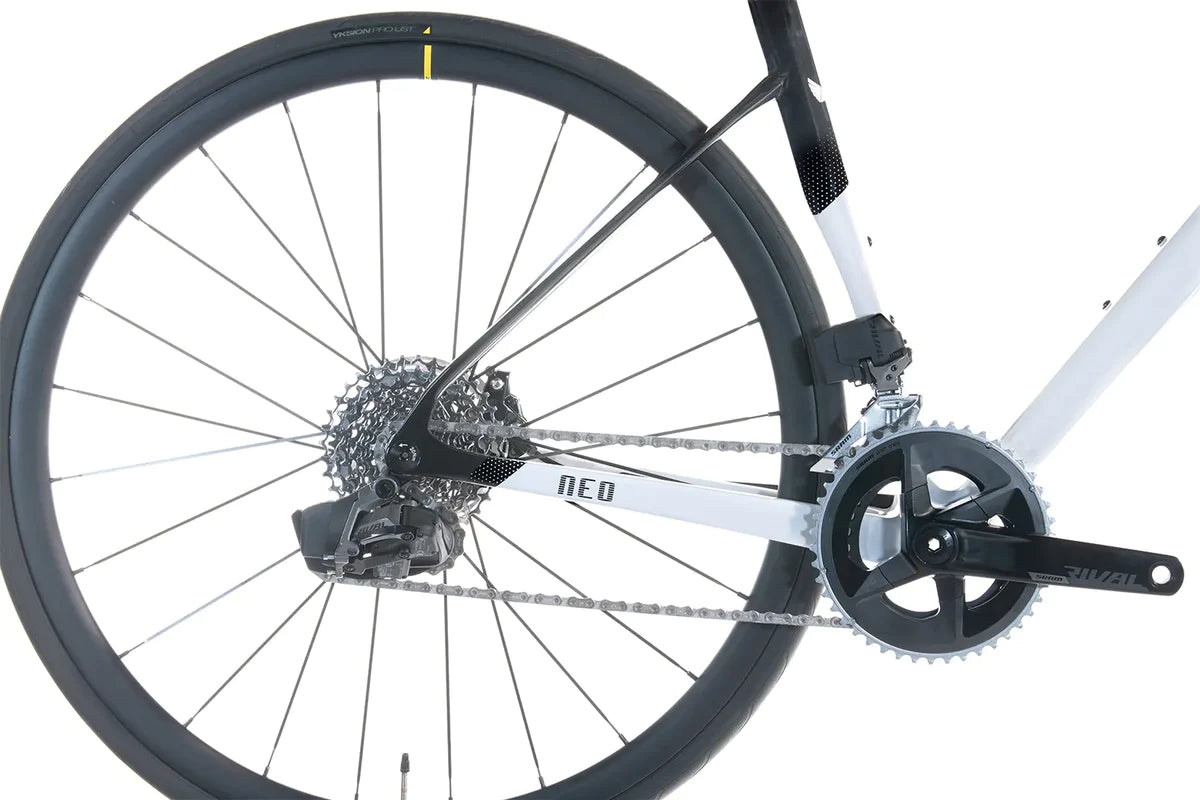 DES+ DUAL EFFICIENCY STAYS PLUS
One of the best features of the first generation Aquila Neo was the DES rear triangle. During the deign process of the new Aquila Neo, we looked at how we could improve upon the current design, without disrupting a good thing. Tweaking the shape of the rear seat stays, by vertically flatting them out, not only resulted in further vertical compliance, but improved lateral rigidity. Furthermore, we increased the vertical profile of the chain stays by 3mm, to reinforce critical areas of the frame that are subject to a multitude of different forces, that include lateral forces while riding out of the saddle, forces from the drive train, and hydraulic braking system.
This product has no reviews yet.