BESPOKE FOR ALL
The most important aspects of any bike are how it fits, and how it is built to support the way you ride. No other features or reasons why you choose a particular will be outweighed.

Our semi-bespoke philosophy defies the "cookie cutter" approach and ensures a maximized fit through the strategic selection of components.

Every Aquila bike is designed and hand-assembled from the frame up in Canada, tailored to each rider's measurements.  All of this is offered at factory direct pricing.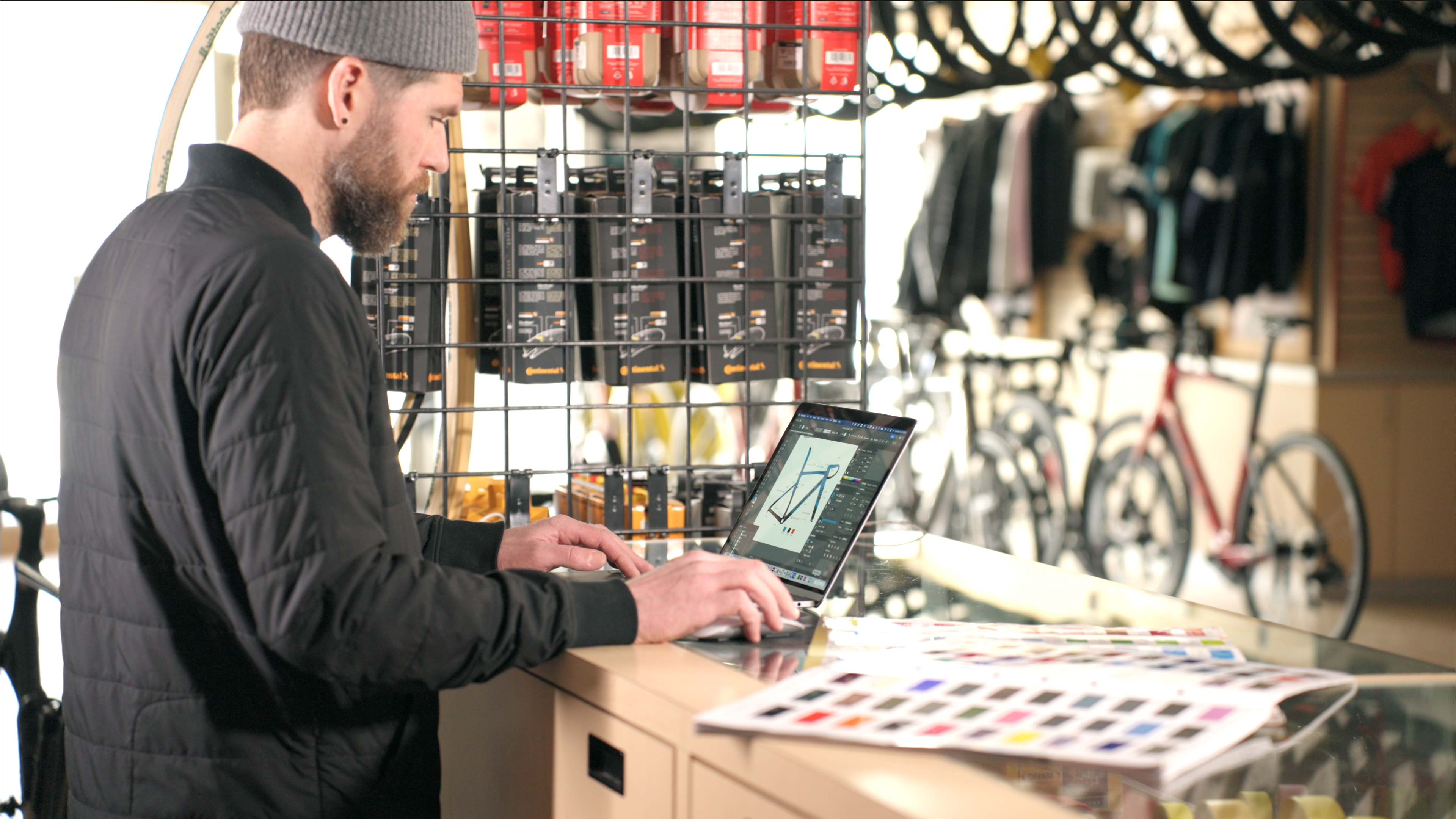 Each Aquila bike is hand-assembled from the frame up for each rider. This ensures that the build supports the best fit, and specification to maximize the riding experience. Consumers consult with our sales staff to go over all these details as we bring the bike to life.
Each bike starts with capturing the riders' measurements to better understand the riders' body proportions and how to best support them.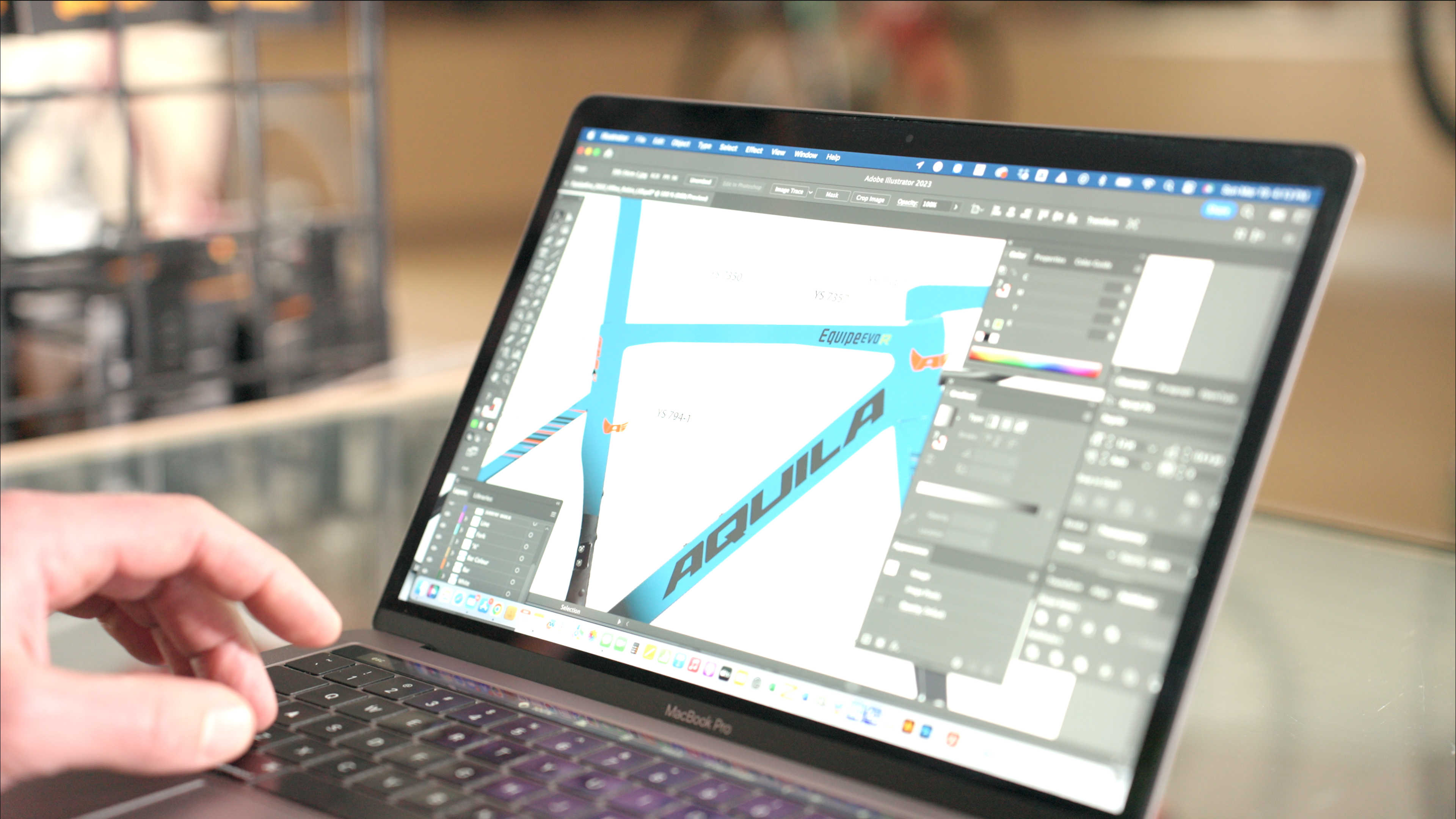 Once the measurements have been analyzed, one of our fitters helps to suggest the best model of the bike, along with determining the ideal frame size, and the combination of parts required to build the bike. (Crank length, bar width, stem length, etc..)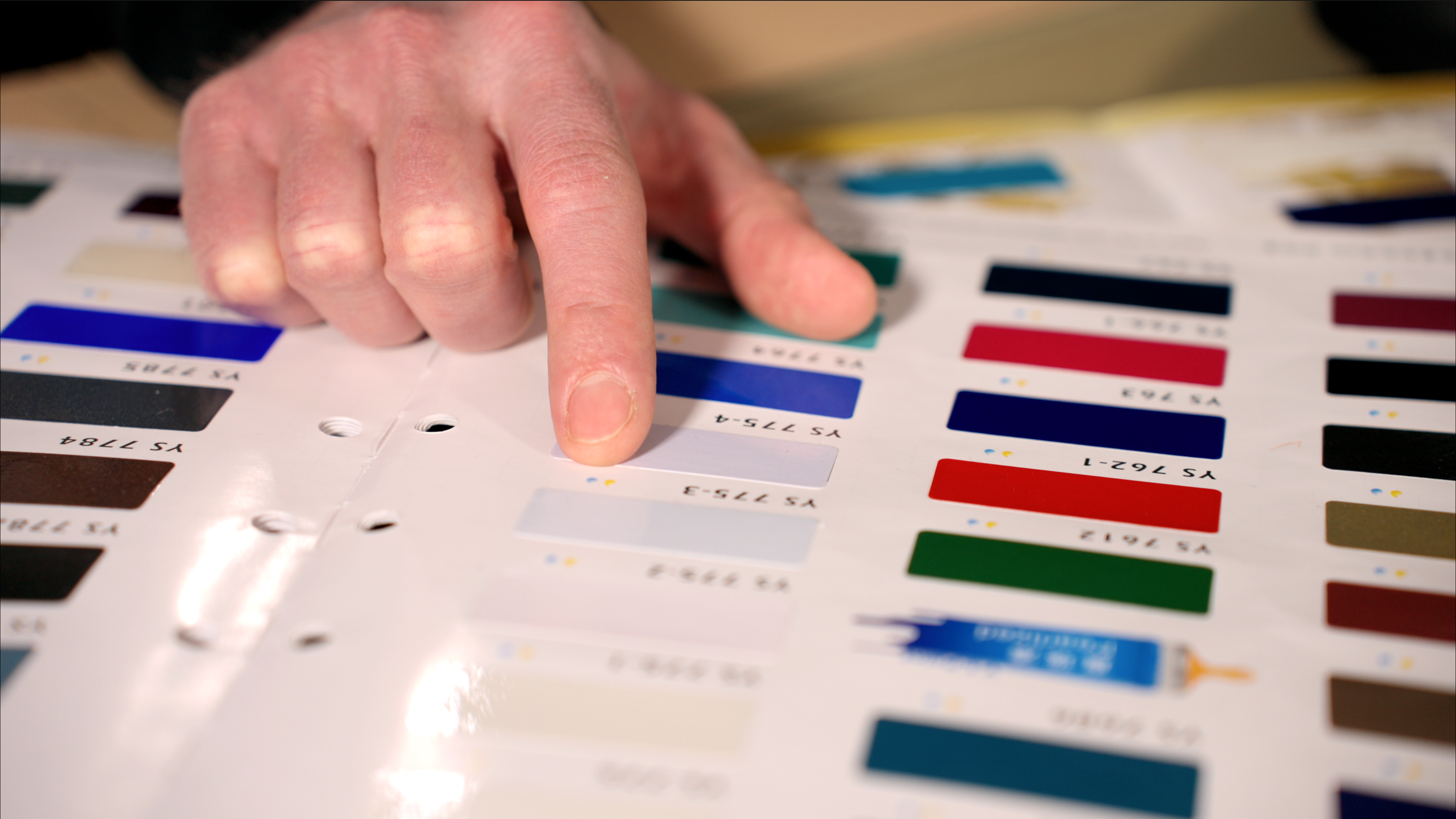 Most models are offered in 3 different colours, which the customer can select from.  For those that want to make their bike truly their own, the Aquila Expression Studio Paint Program allows the consumer the option to upgrade and customize the paint and overall appearance of their bike.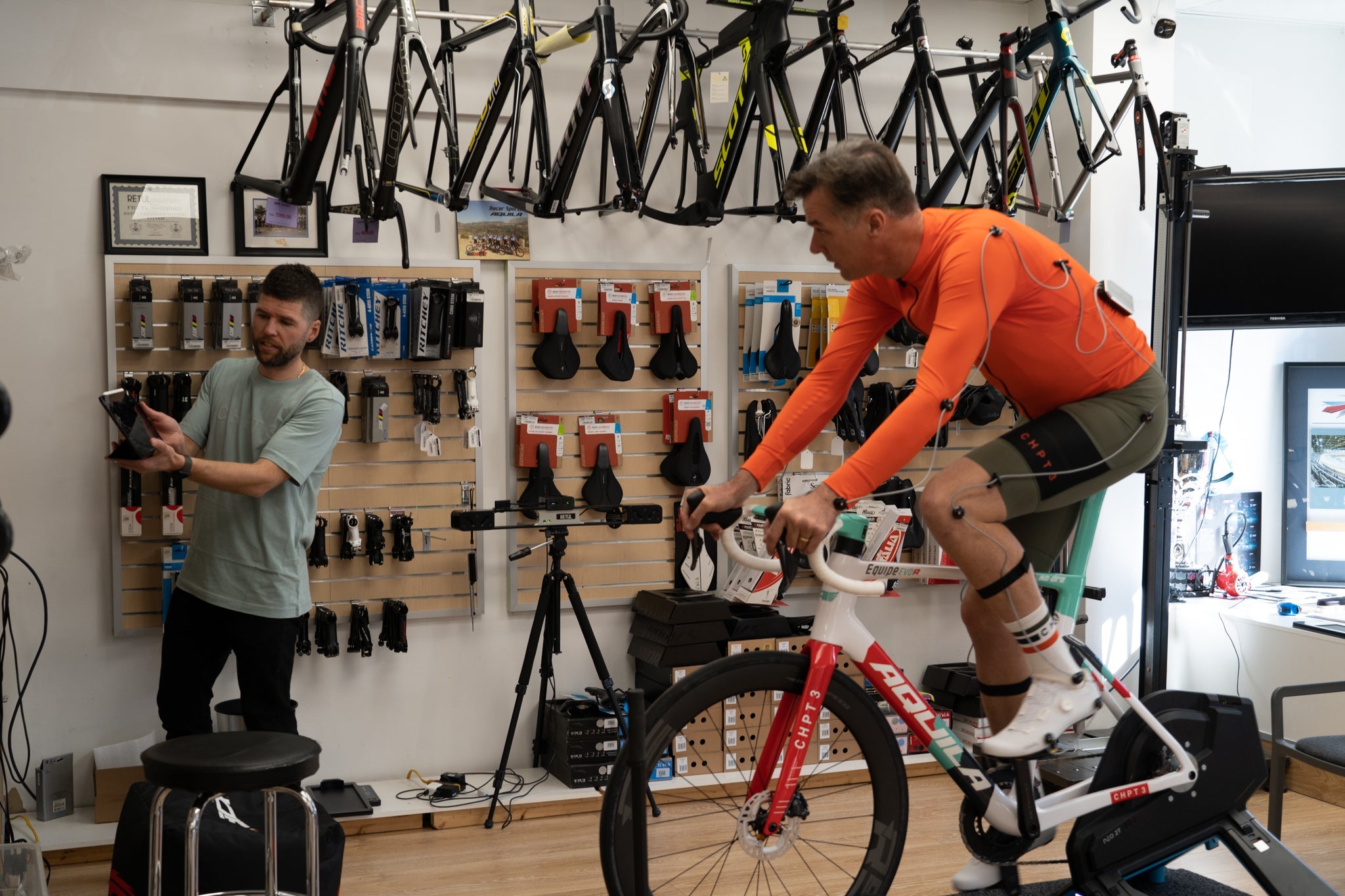 When all the details have been determined, an order is placed, and the build will begin shortly thereafter. The approx. delivery ETA from each bike can vary depending on parts availability, but typically a bike can be ready for a fitting and pick up within 7-10 business days

Every Aquila purchase comes with a bike fitting session, and certain model levels will include a 3D motion capture fitting. The fit process is what brings everything together, and what will truly enhance the riding experience.