Neo Ultegra R8000
The Aquila Equipe-R is redefining the meaning of a thoroughbred race machine.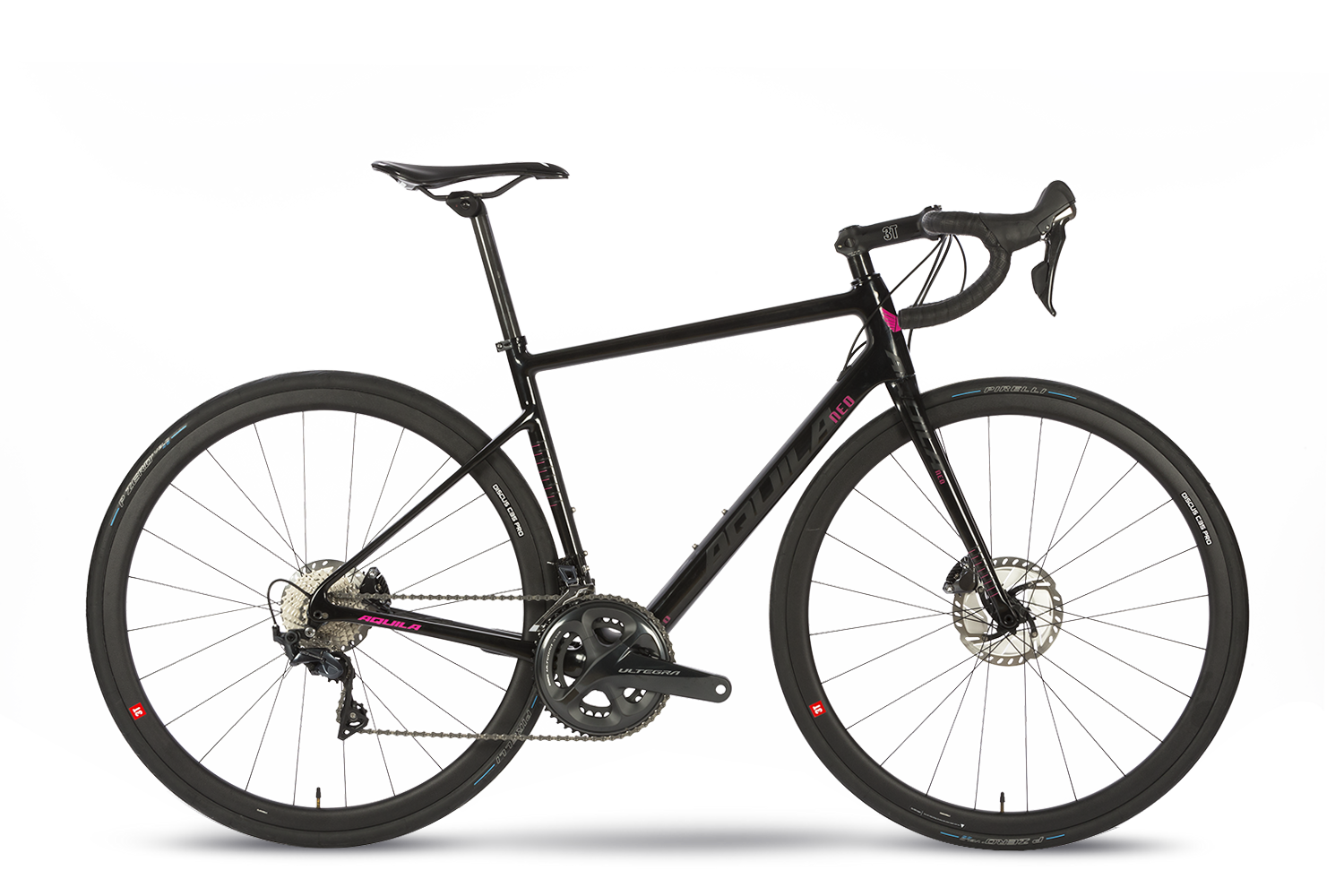 The Aquila Equipe-R is redefining the meaning of a thoroughbred race machine.
HIGH PERFORMANCE AND EFFICIENCY IN PERFECT HARMONY
The Equipe-R has no compromise in stiffness, strength or comfort. Uncontested in the hills, and winning respect when the going gets tough. A balanced ride that amplifies responsiveness, while dissipating rough road feedback. It seems that the ride of the Aquila Equipe-R can do no wrong. Closely engineered with features such as SLP technology, and the strategic blend of Toray T1000G and T800H modulus carbon, the Equipe-R can hold it's own in all-out sprints and hardest attacks with minimal flex. The new Aquila Equipe-R is the lightest bike in the Aquila line-up.The frame weighs a scant 780 grams and makes for a 1145 gram frameset (including fork and headset). This is amongst the lightest frames available on the market. What is most astonishing, is its strength considering its weight. During the engineering process, extensive testing was conducted to ensure tube shape optimization. Computerized Butting of specific tube sets to dictate absorption ofhigh-frequency road vibration, and butting of tube shapes so the bike can resist rider-actuated forces retaining energy to propel the bike in forward motion, while at the same time giving in to road forces.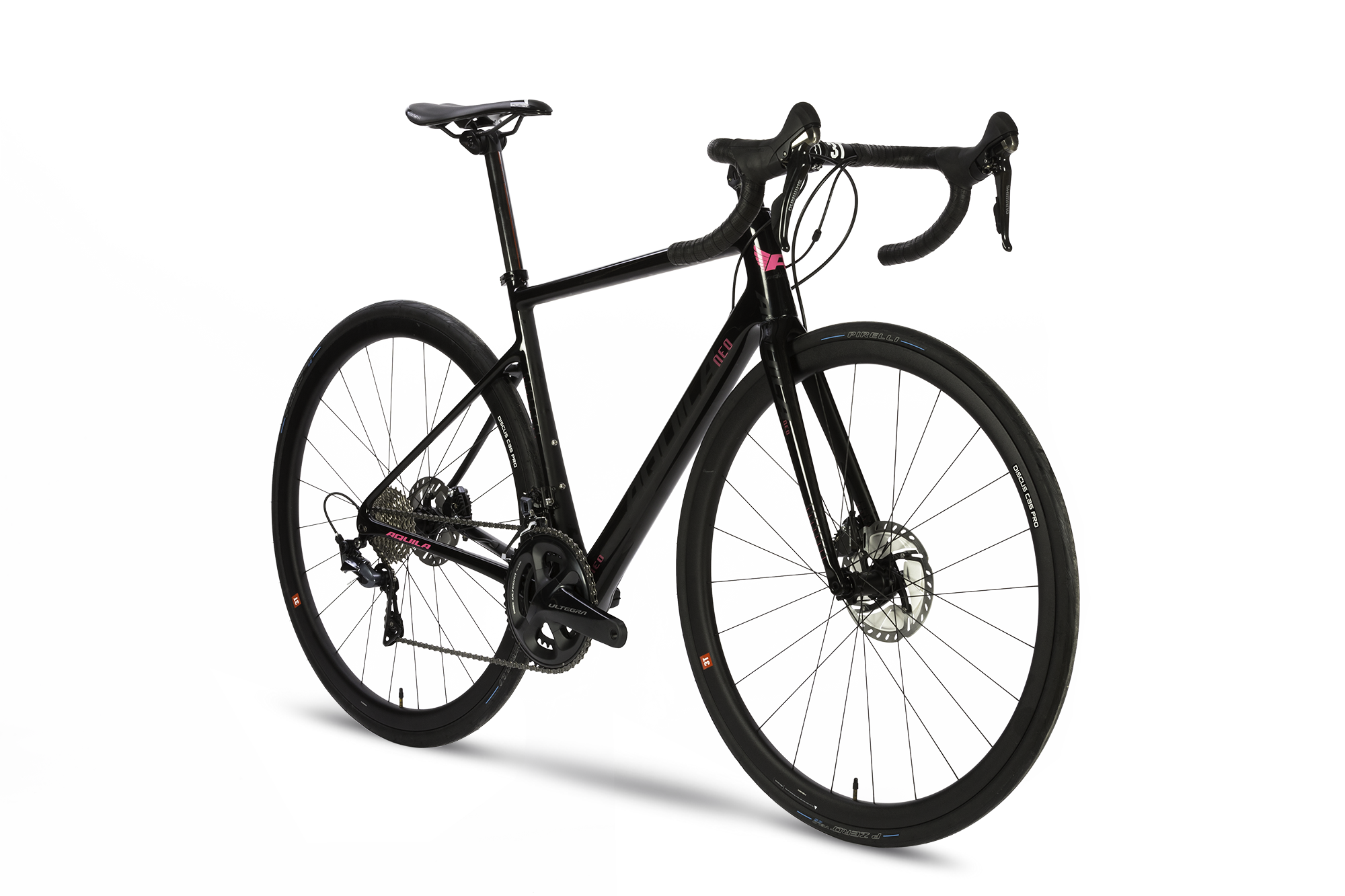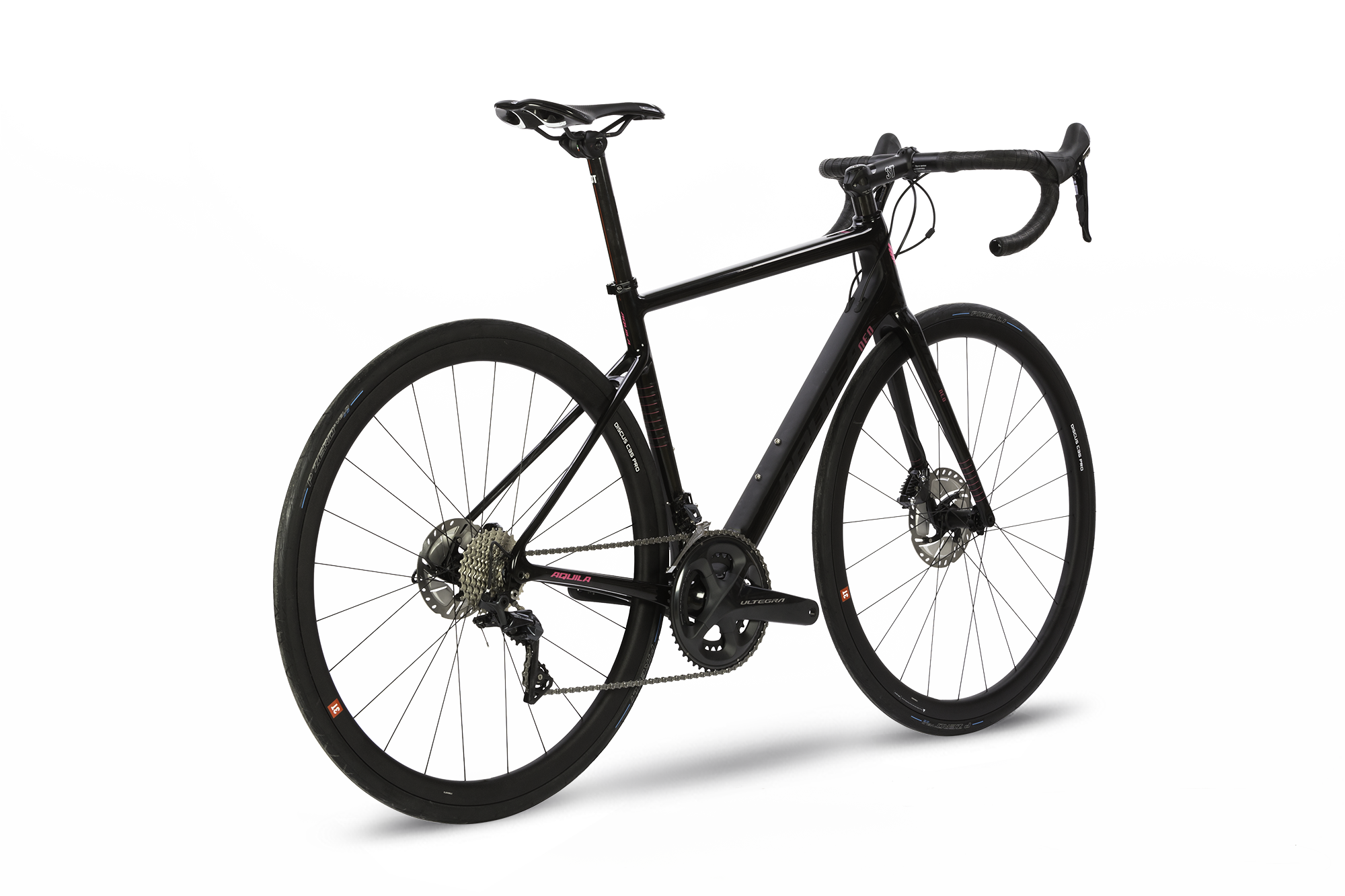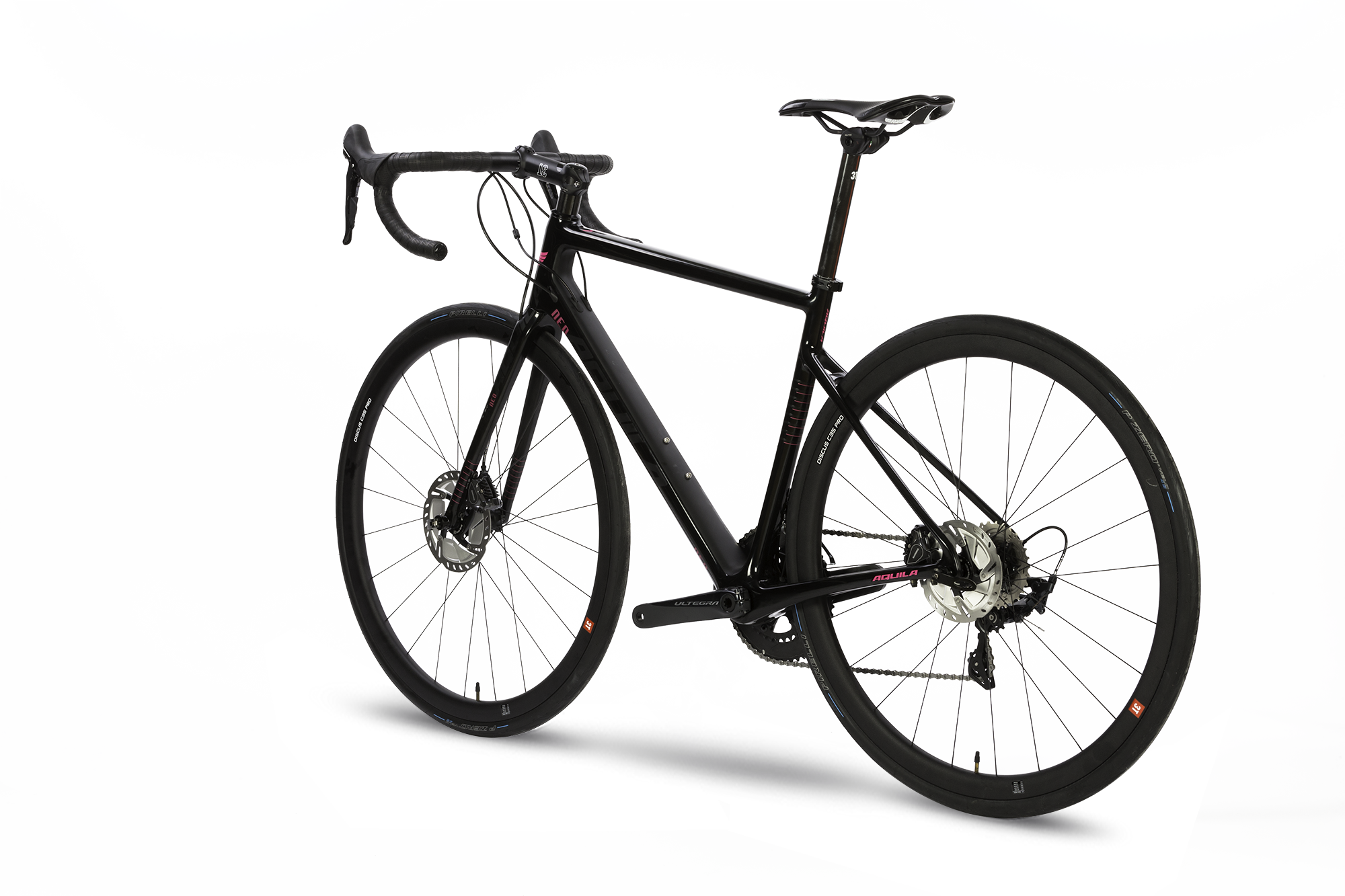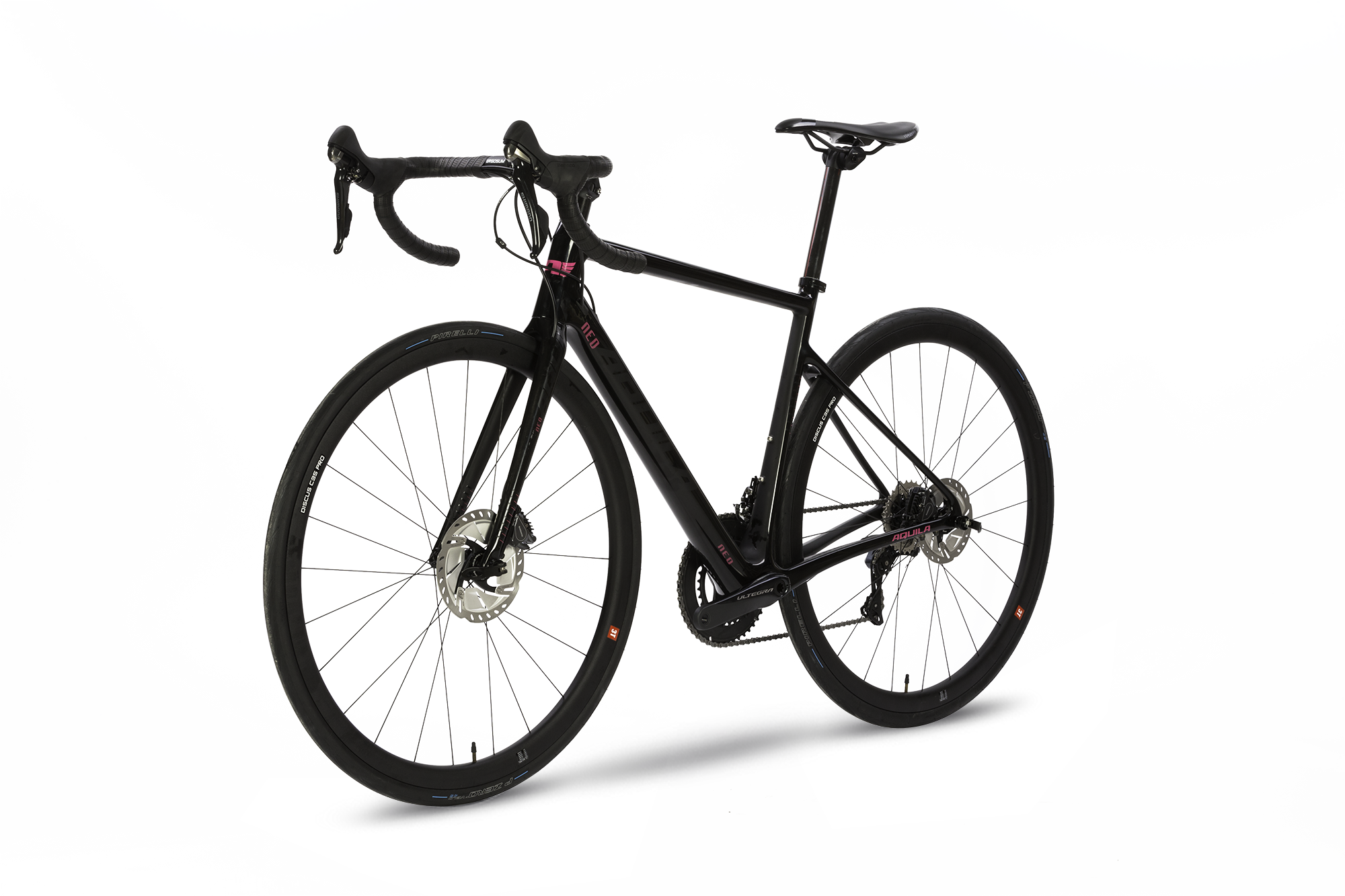 Frame: Double Butted Aluminum
Fork: Double Butted Aluminum
Headset: FSA 1-1/8''
Wheelset: Real Speed 3/4 Carbon Clincher
Tires: Continental Cyclo X-King (700 x 32)
Shifters: SRAM Force22
Brakes: Avid Shorty 6
Front Derailleur: SRAM Force22
Rear Derailleur: SRAM Force22
Bottom Bracket: SRAM BB86
Crank: SRAM RED22
Chain: SRAM PC-1170
Casette: SRAM PG-1170
Handlebar: Real Speed HB-Aluminum
Stem: Real Speed RS-7 (-7 degree)
Seatpost: Real Speed Carbon 27.2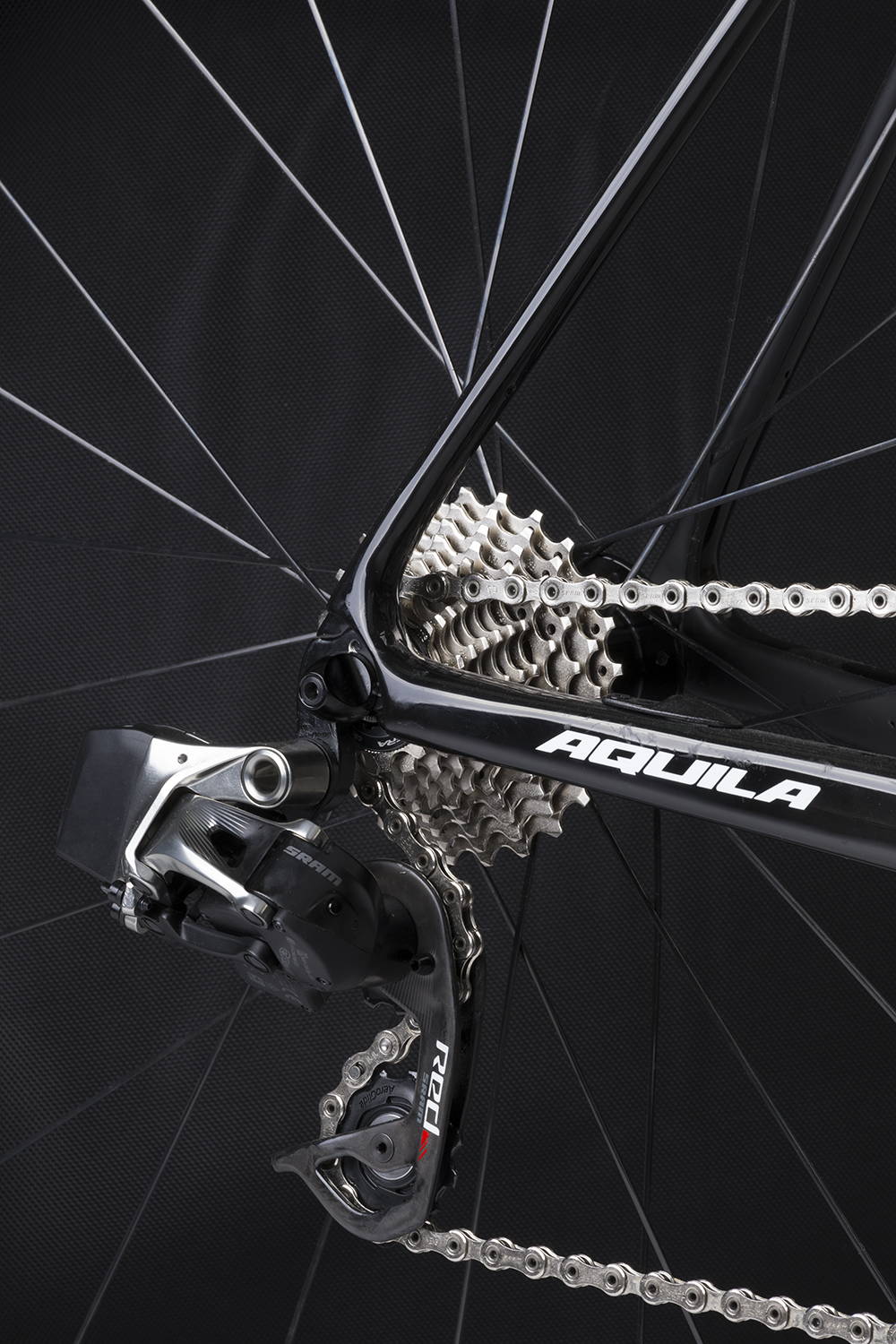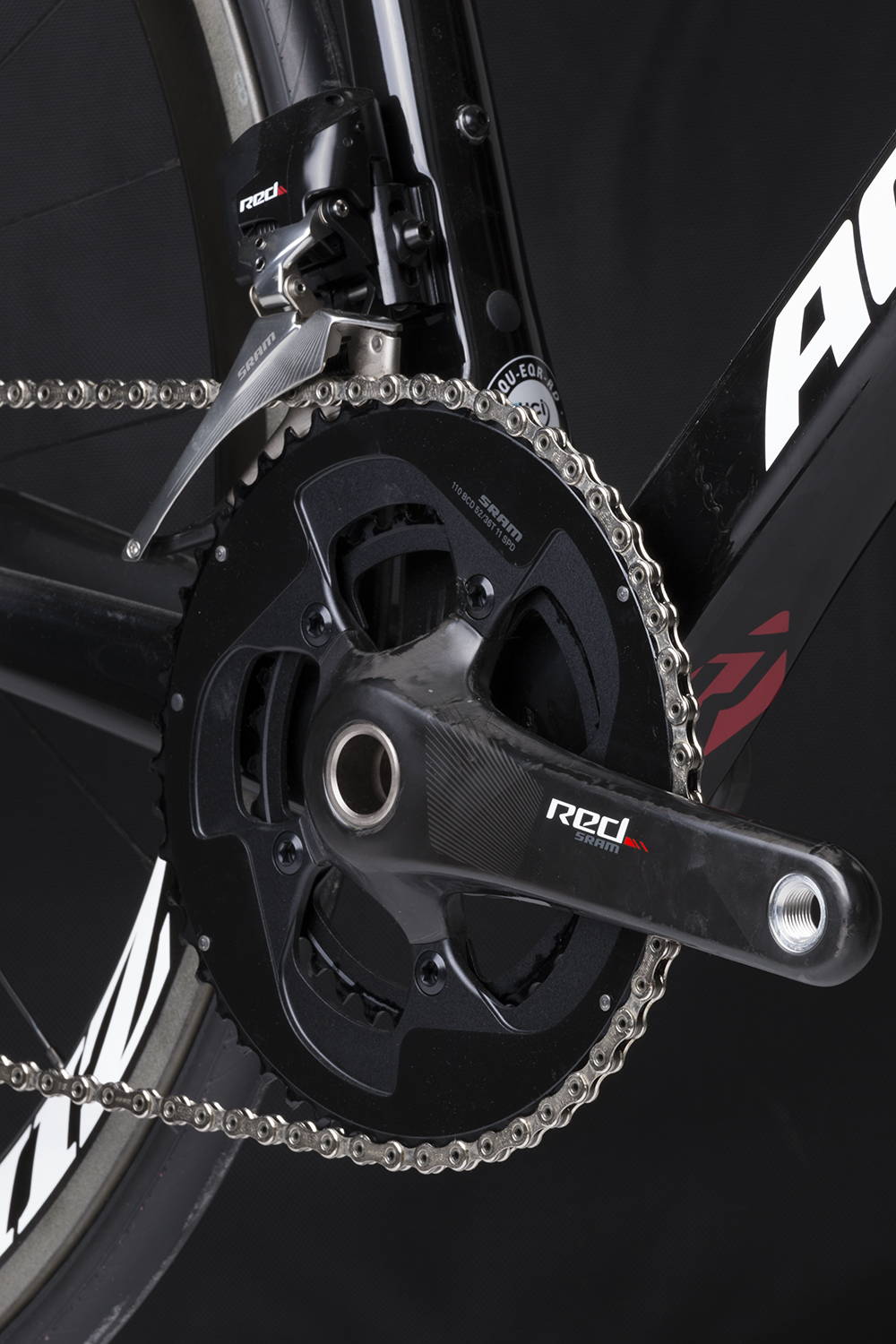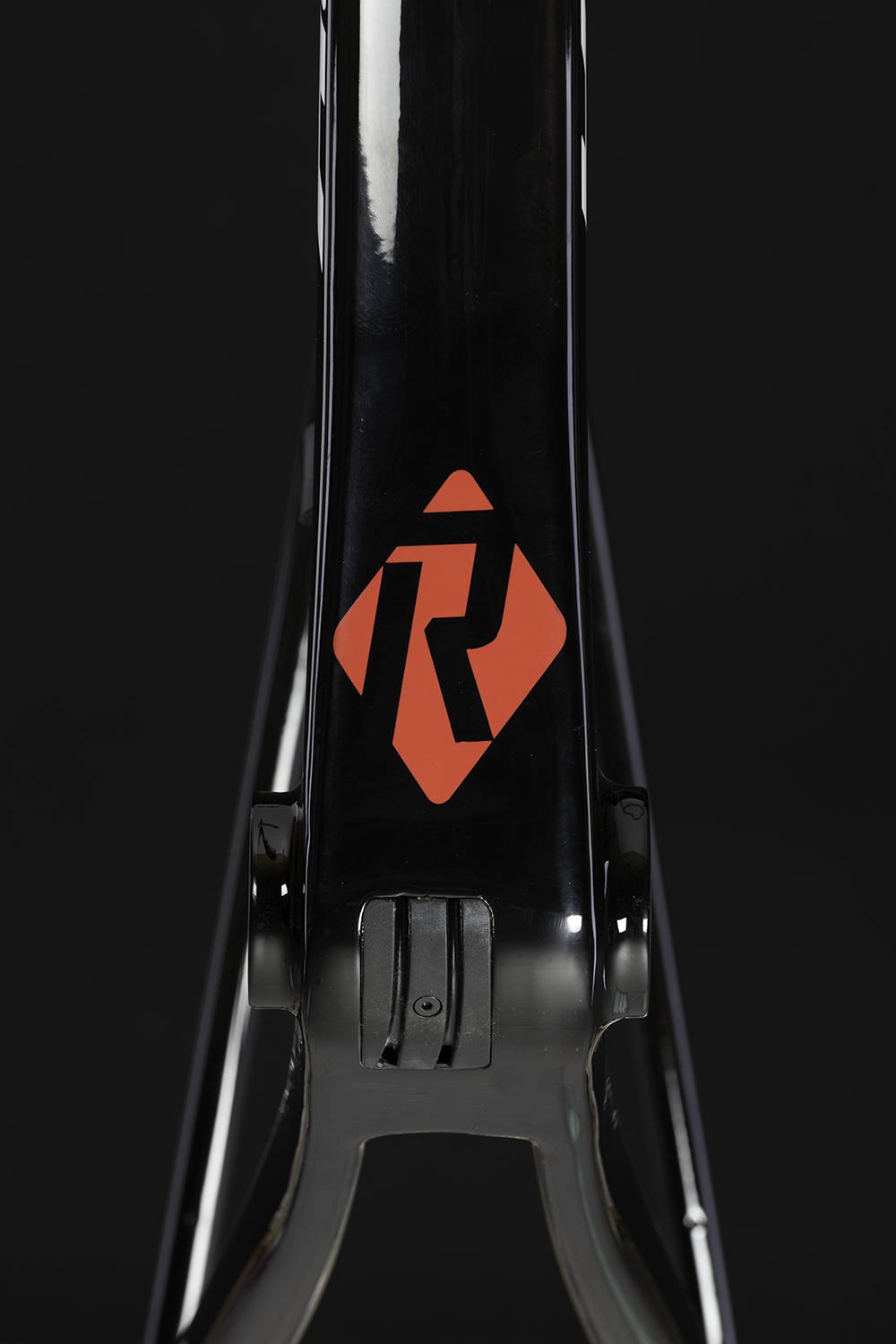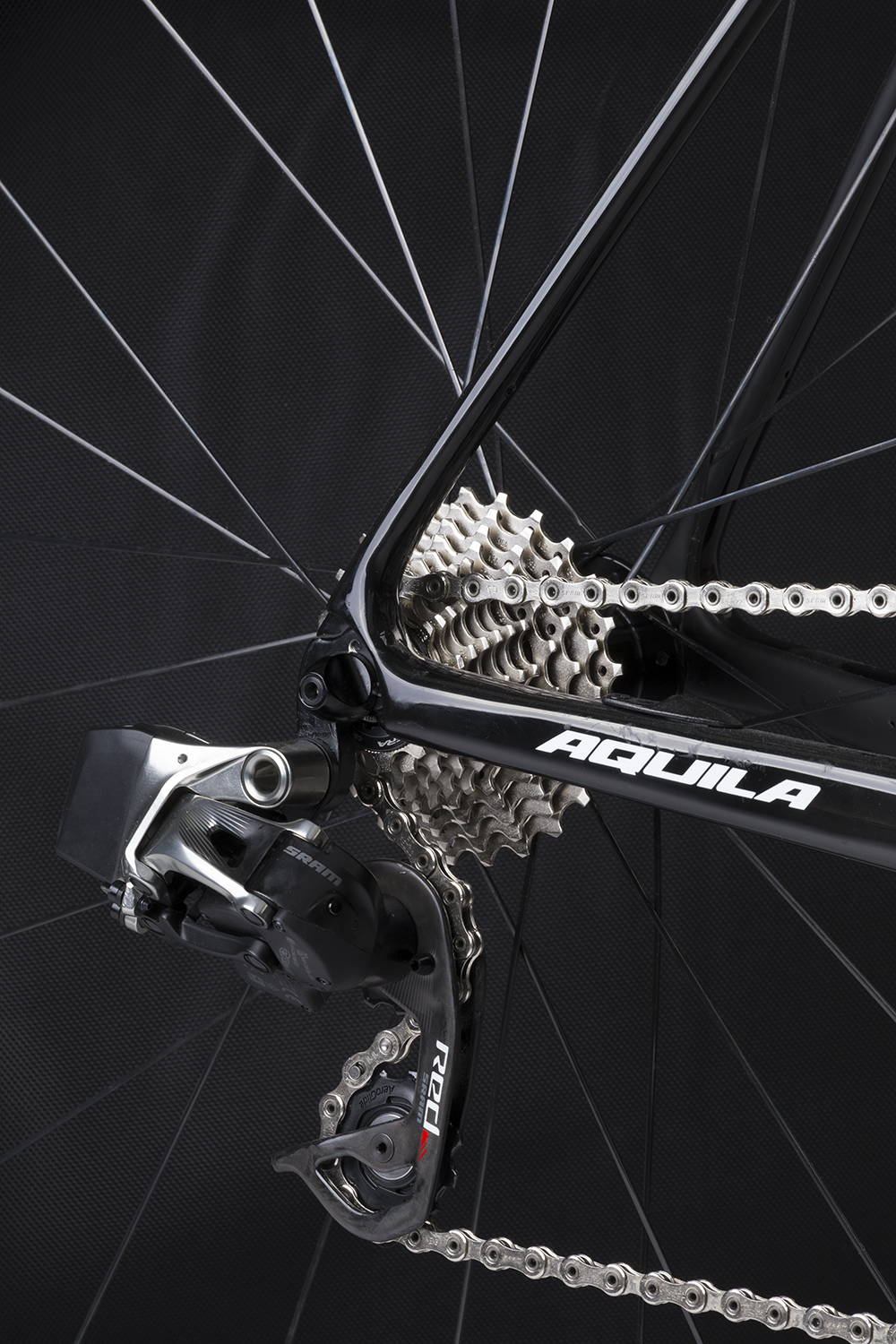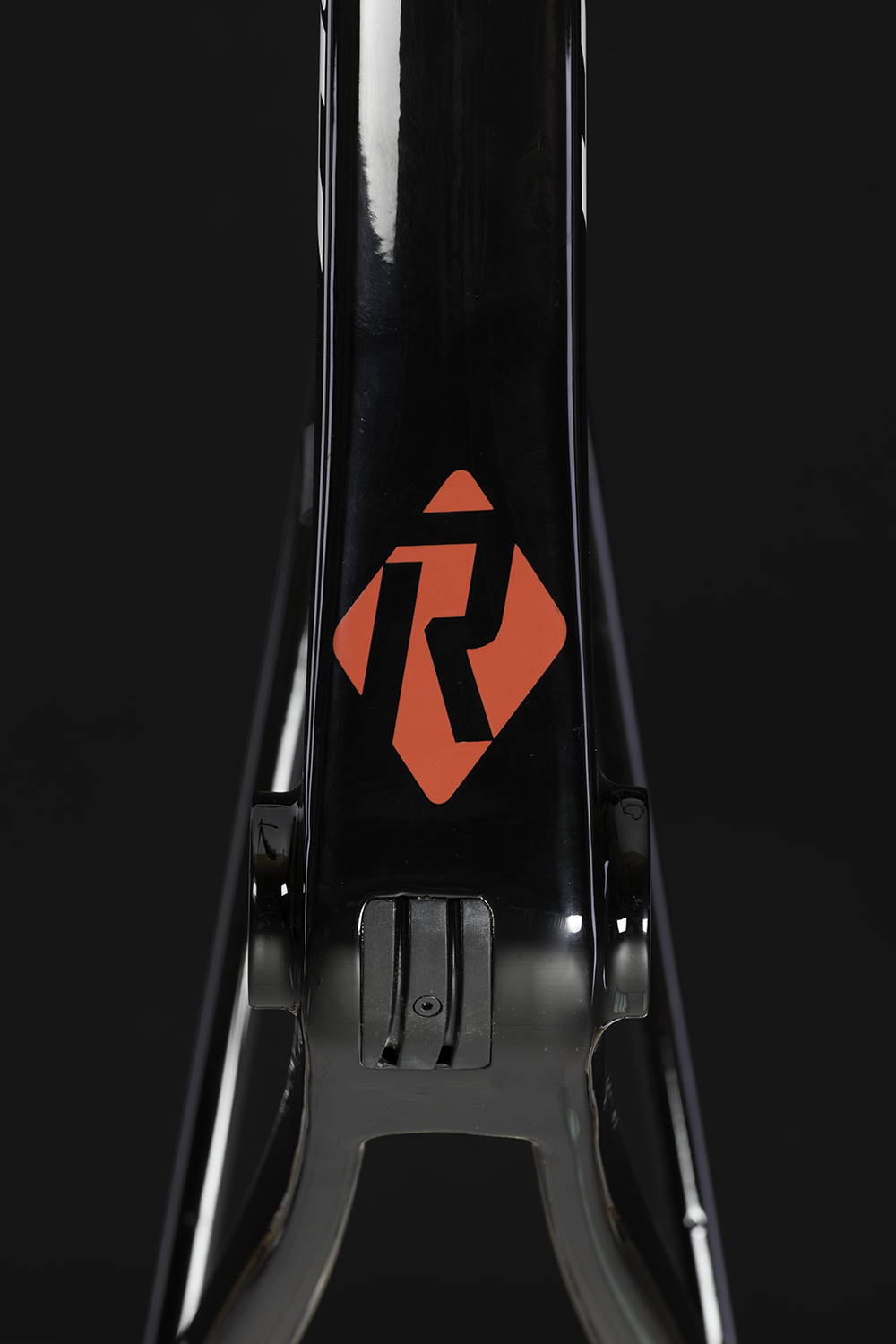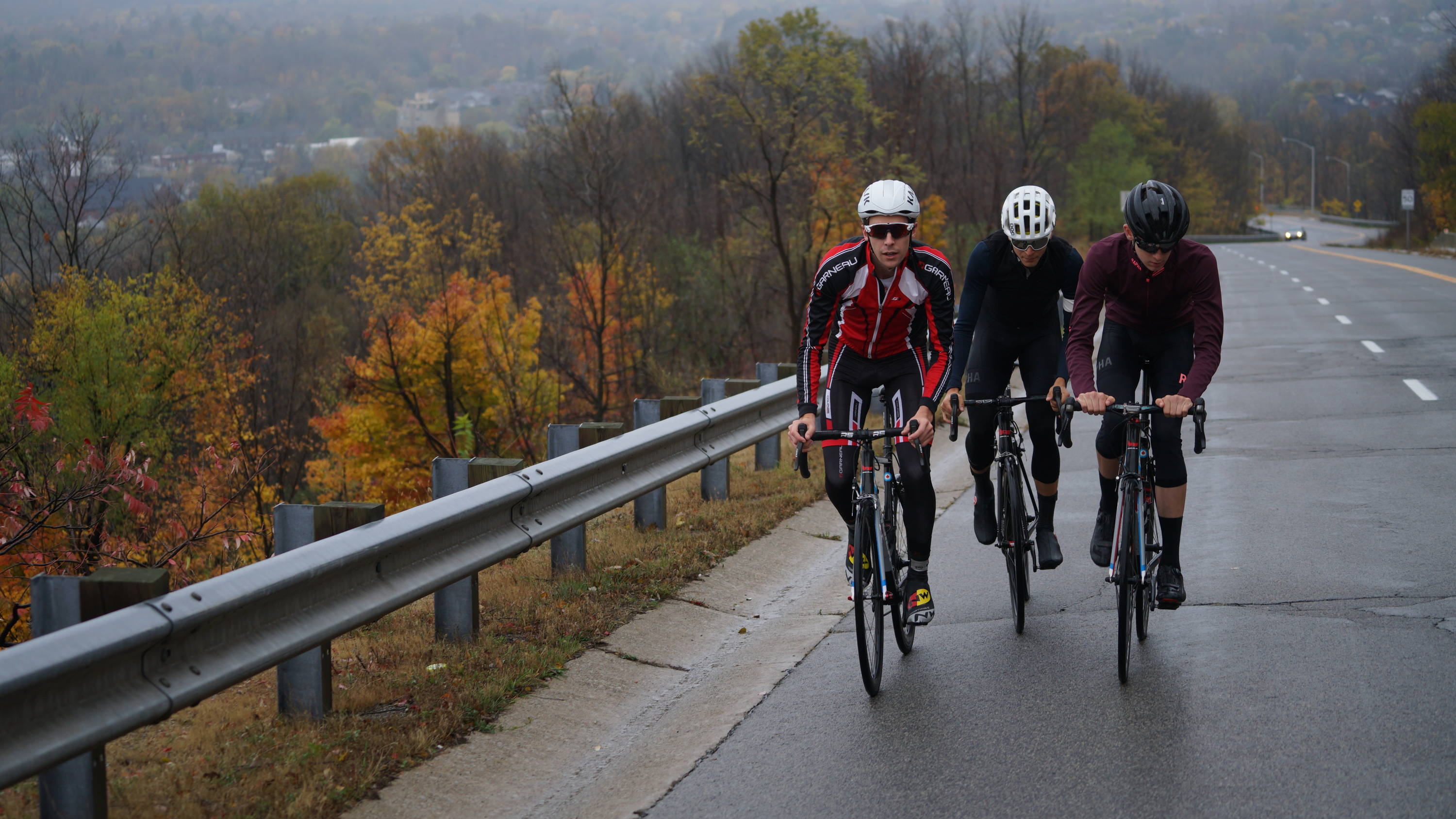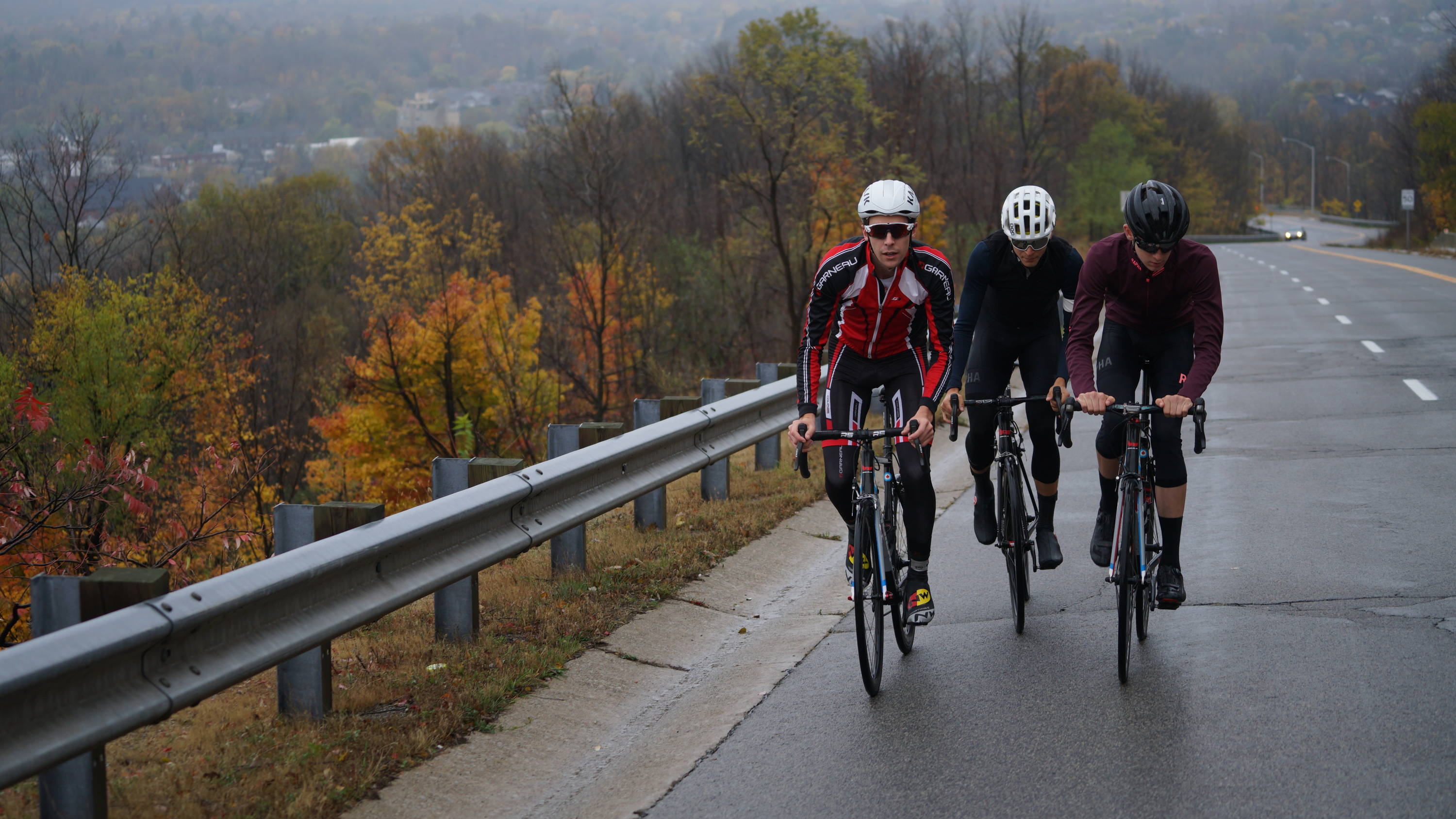 ---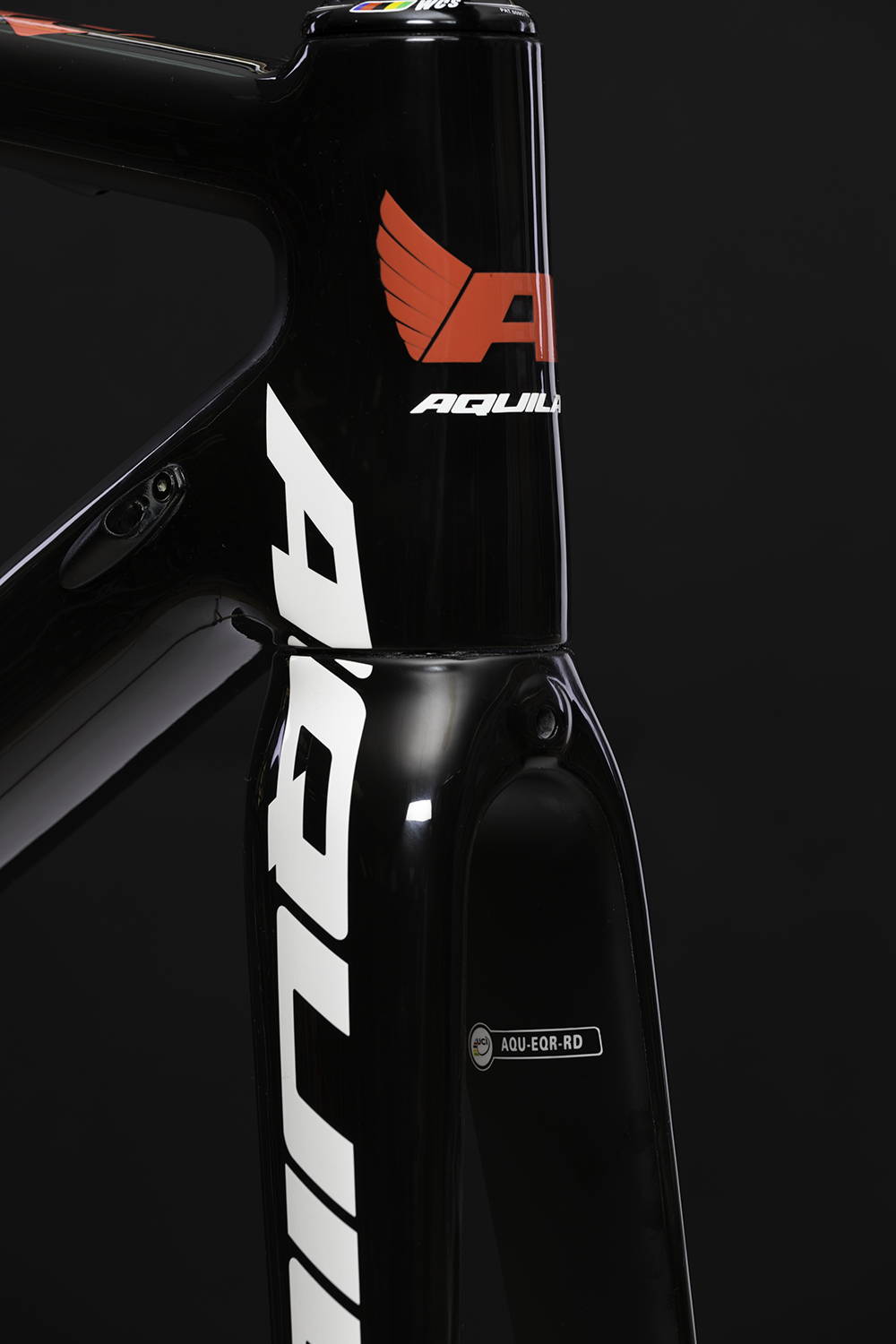 TAPERED HEAD TUBE
The Strategically designed head tube on Equipe frames tapers from 1-1/8" at the top to 1-1/4" at the bottom. This orientation Increases strength and stiffness for greater steering precision and responsiveness during out-of-the-saddle efforts.
This wider base creates a stiffer, stronger junction, and this gradual transition from top to bottom eliminates the likelihood of weak spots in the structure of the head tube. The other positive of this design is a reduction in weight due to the smaller bearings.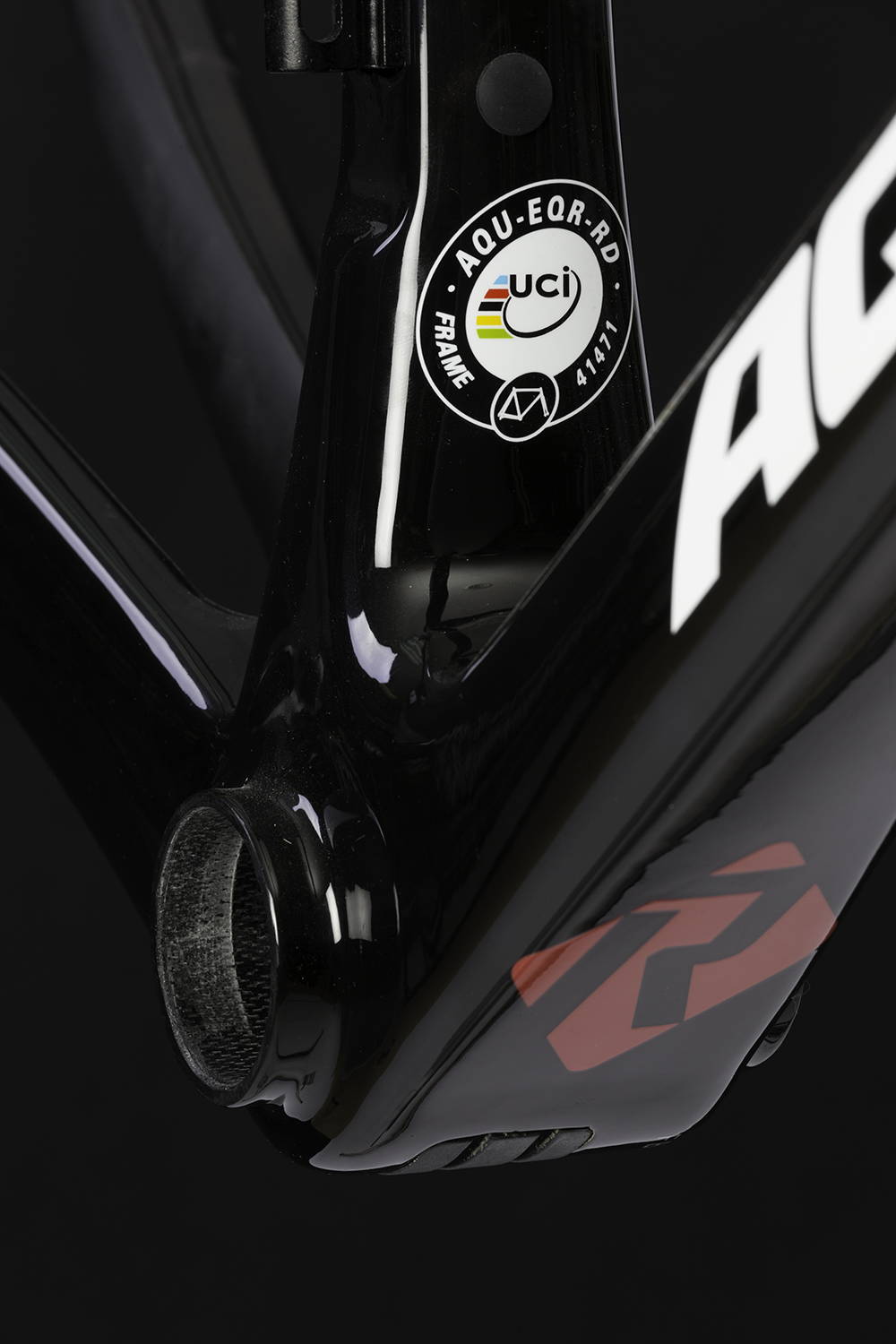 BB86
In order to best manage power transfer and optimize Q-Factor the Equipe features a BB86 bottom bracket. The wide 86mm cross section, press fit bearings, and smooth transitions better manage loads and yield a laterally robust structure which increases pedaling efficiency by effectively delivering power to the drivetrain rather than losing it to unwanted frame flex. The BB86 system also allows for the use of most standard crank sets that have a 24mm ID spindle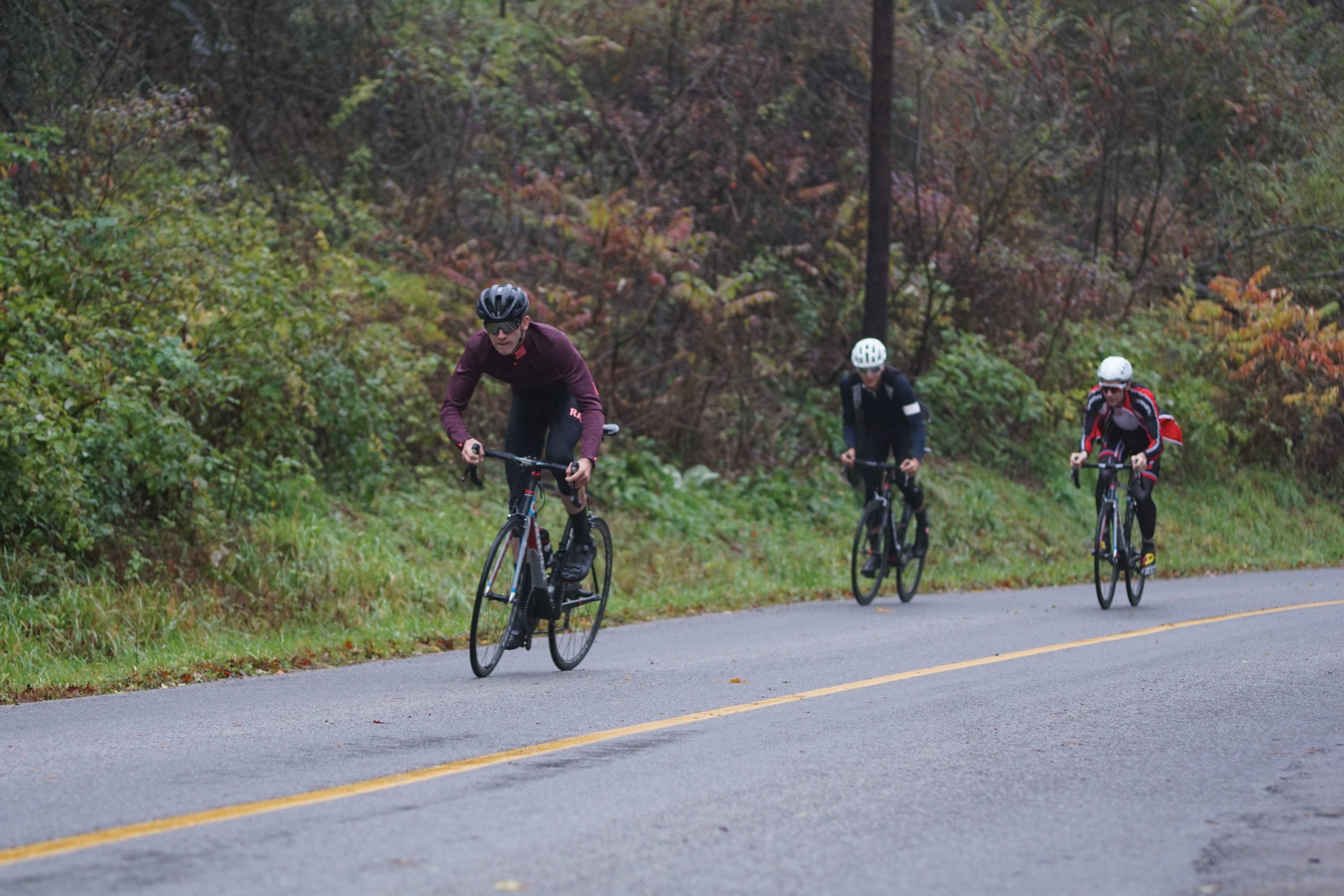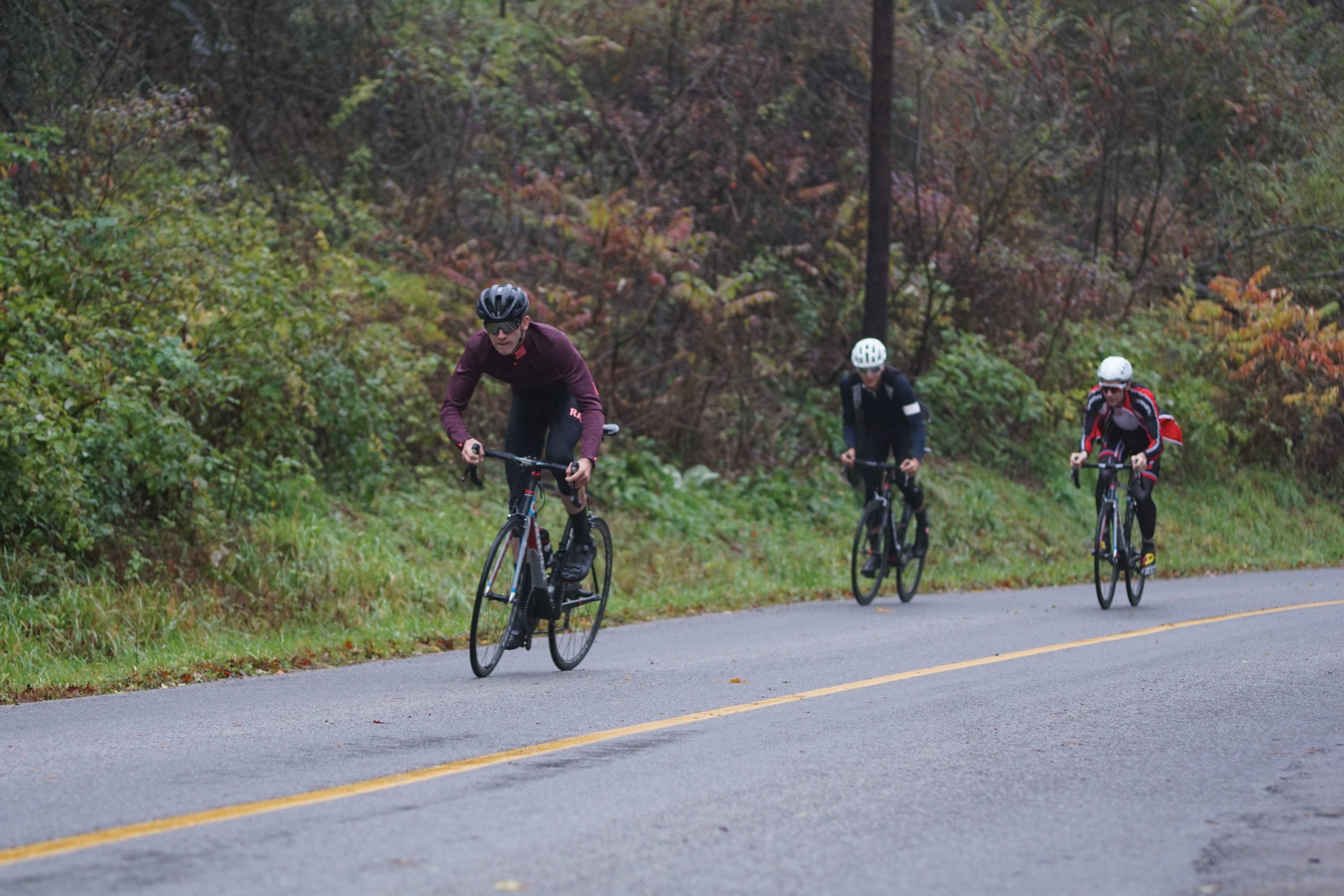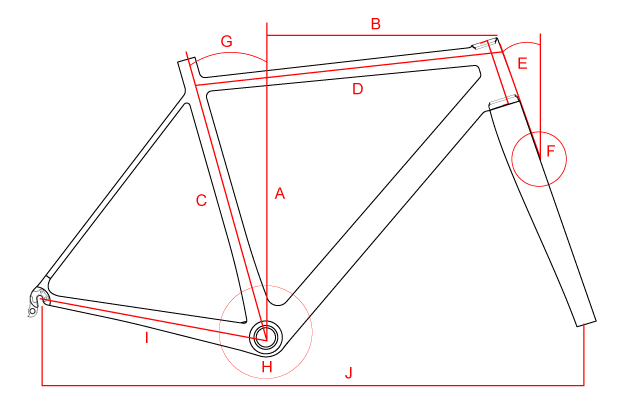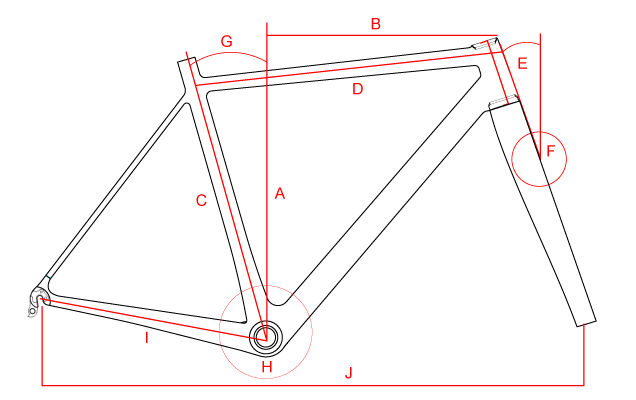 SIZE
45CM
48CM
50CM
52CM
54CM
56CM
58CM
60CM